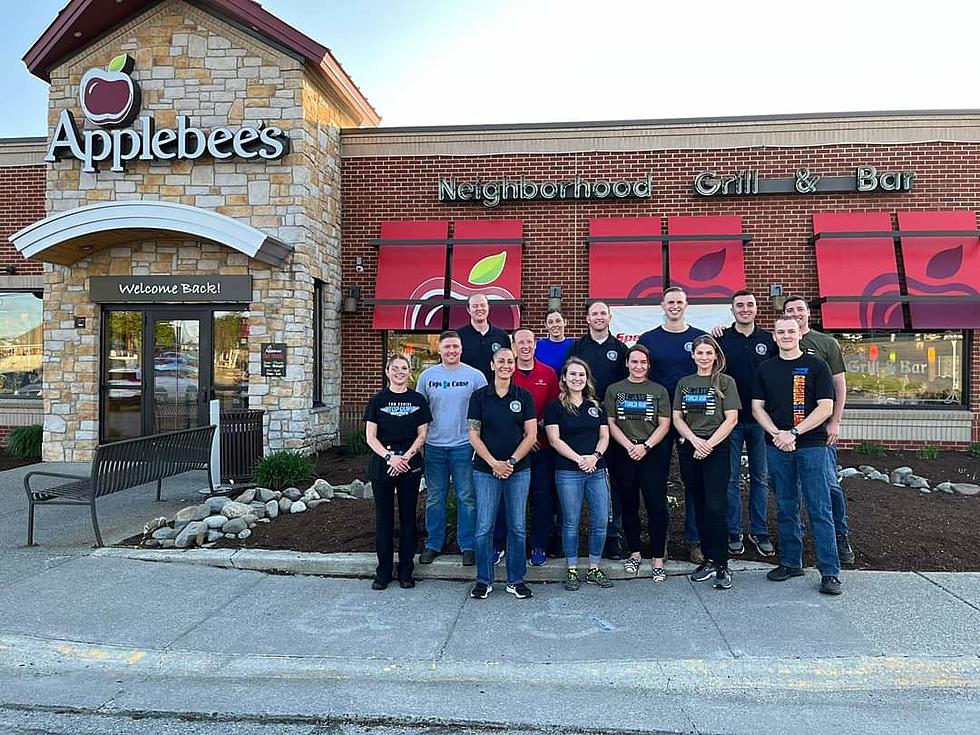 'Tip-A-Cop' Friday In Bangor To Benefit Special Olympics Of Maine
Permission Via Doug Smith
Have you ever been waited on by a police officer? This Friday, you will have your chance!
This Friday, May 26th, Applebee's Grill & Bar, located at 718 Hogan Road in Bangor, will be hosting a "Tip-A-Cop" event, from 4pm-8pm.
A job of a police officer is to serve and protect. There will be a lot of serving going on Friday, May 26th, when local law enforcement personnel do their best impression of professional servers. Not to worry, there won't be any Applebee's employees patrolling the streets of Bangor in cop cars! The switch up is one way only.
Everyone knows that being a server in a restaurant is very hard work, so it will definitely be fun to watch the officers wait on tables, and interact with customers. And of course, best of all, it is for a great cause,
The tips from this "Tip-A Cop" event, will benefit the amazing team at Special Olympics of Maine.
Special Olympics Maine, is a year round sports training & competition program for adults & children with intellectual disabilities.
They serve 5000+ athletes, and host over 75 events each year at the local, state, National and International level. check out their Facebook page for a list of upcoming summer events.
The more you eat, the more you can tip! So enjoy the delicious steak & ribs, chicken, seafood, pasta, burgers, salads, sides & more from the Applebee's menu
Have some fun this Friday, and "Tip-A-Cop" at Applebee's in Bangor, from 4pm-8pm!
20 of the Most Popular Chain Restaurants That Maine Doesn't Have
From popular buffets to trendy burger and chicken joints, here are 20 of the most chain restaurants that don't exist in Maine.
More From WBZN Old Town Maine