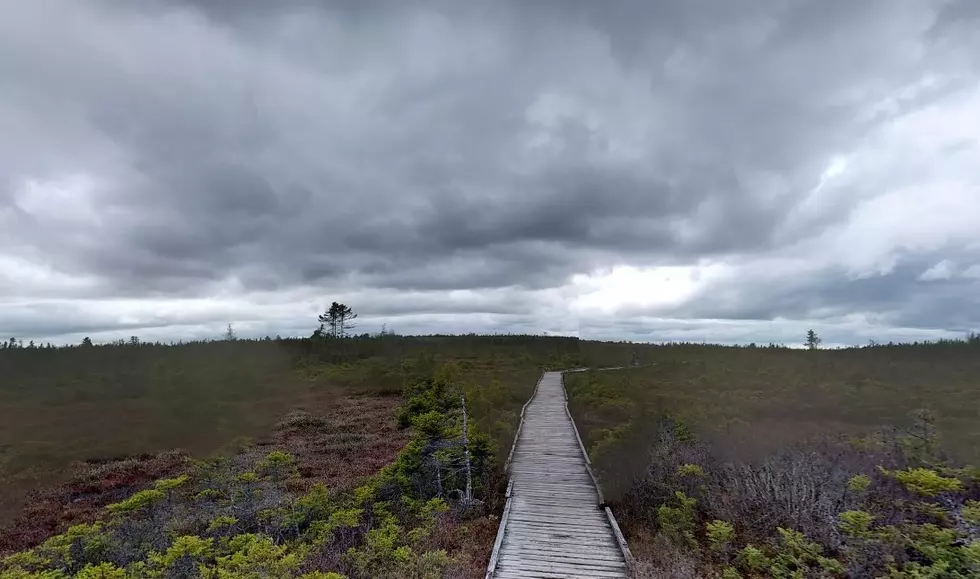 The Orono Bog Boardwalk Opens To The Public On May 1st
Google Maps
Spring has sprung, so now is the time to get outdoors and explore!
Next Monday, the Orono Bog Boardwalk, located at Bangor City Forrest, off of Tripp Drive In Bangor, will officially open for the 2022 season. And in other good news, Sections 26 & 28 have been repaired and back in place for all to enjoy. This is a great way to spend the day with friends and family.
The Orono Bog covers 600 acres The bog is known for the Orono Bog Boardwalk, which is a 4,200 feet long boardwalk that is open to the public. The bog is in both the city of Bangor and the town of Orono. The bog is also partially protected as part of both the Bangor City Forest and land owned by the University of Maine. It became a National Landmark back in 1973.
This is the premier destination in the Bangor/Orono area for everyone who wants to experience the beauty and plants and animals of a Maine bog. The 1-mile boardwalk loop trail begins at the forested wetland edge in the Bangor City Forest, and after 800 feet, it crosses the Orono town line into the portion of the Orono Bog that is owned by the University of Maine.
There are benches every 200 feet to take a breather, and they are located at wheelchair turnaround sections. They do stress that no dogs are allowed on the trail.
At various times throughout the 2022 season, there will be nature walks scheduled, that are hosted by experts in their respective fields.
The learn more about the Orono Bog Boardwalk, check out their website
40 Trails Within 20 Minutes of Bangor
Here's a bucket list of areas to visit for a workout, a walk with the dog or a weekend walk with the kids. Here are 40 easy to get to, convenient locations to get out in the Bangor Area.
More From WBZN Old Town Maine