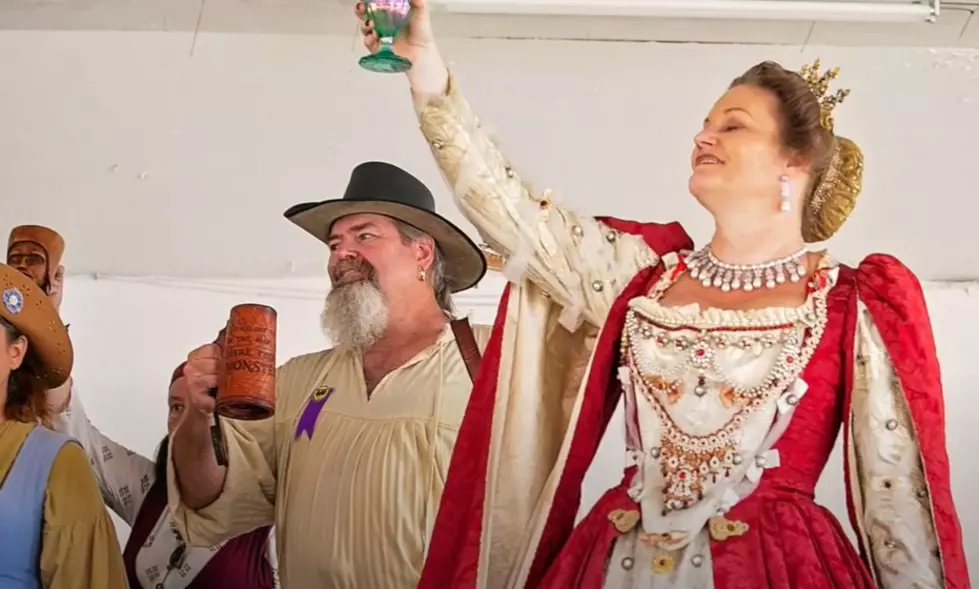 The 4th Annual Maine Renaissance Faire Is Coming In July
Caper Video YouTube
Take it "ye olde" school, real "olde" school, this July in Acton!
One of the great things about summertime in Maine is the variety of things to do. There are so many fairs and festivals that take place, that there is literally something for everyone.
If jousting, pageantry, food & drink, music, artisans, and live shows on 7 stages sounds good to you, this is an event you won't want to miss.
The Maine Renaissance Faire returns for its 4th glorious season filled with excitement and adventure! Live jousting, comedy, music, and more! Shop from over 100 handmade and unique artisans. Enjoy the delicious food and drink, and don't forget your turkey leg and mead! There are more marvelous sights and sounds to be believed!
It all takes place over two glorious weekends, July 22 & 23, and July 29 & 30, from 10 am-6 pm at the Acton Fairgrounds, in Acton, Maine.
Check out this incredible list of performers:
RoundTable Jousting
Kate Hopkins-As Queen Elizabeth
Sheriff Bracken's Trial & Dunke Show
Aaron Bonk Fire Whips & Swords Show
Baechtold & Abel
Hey Nunnie Nunnie
The Flaming Ginger
Washing Well Wenches
Adamo Ignis Fire and Danger Show
Jim Mackenzie
The Gwendolyn Show
Shakespeare Approves
Chaste Treasure
Shake Rattle & Rogue
Brotherhood of the Arrow and Sword
Bardy Pardy
Les S. Moore
Comedy Cutpurse
The Sisters Pendragon
Brother Sylvan The Wandering Bard
The Renaissance Man Witch Trials
Guy Todd The Wandering Harpist
Erika the Harpist
Misfits of Avalon
Michael OJ
The Longshanks-Lords of Adventure
Ewan the Wandering Wizard
Thornlily Thistle
The Faery
Shimmynannigans
The Foxy Bard
The Penniless Jacks
LUTE the Living Statue
Shank Painters
For more information on the Maine Renaissance Fair check out their website.
25 Food Festivals of Maine
Take a tour of Maine -- while taking in what makes Maine -- in the year-round festivals offered all over the state. From great Maine seafood and fish to delicious sweet treats to those odd and unusual Maine pride products, here are 25 festivals that Mainers put on to celebrate the great things of Maine with the community.
More From WBZN Old Town Maine