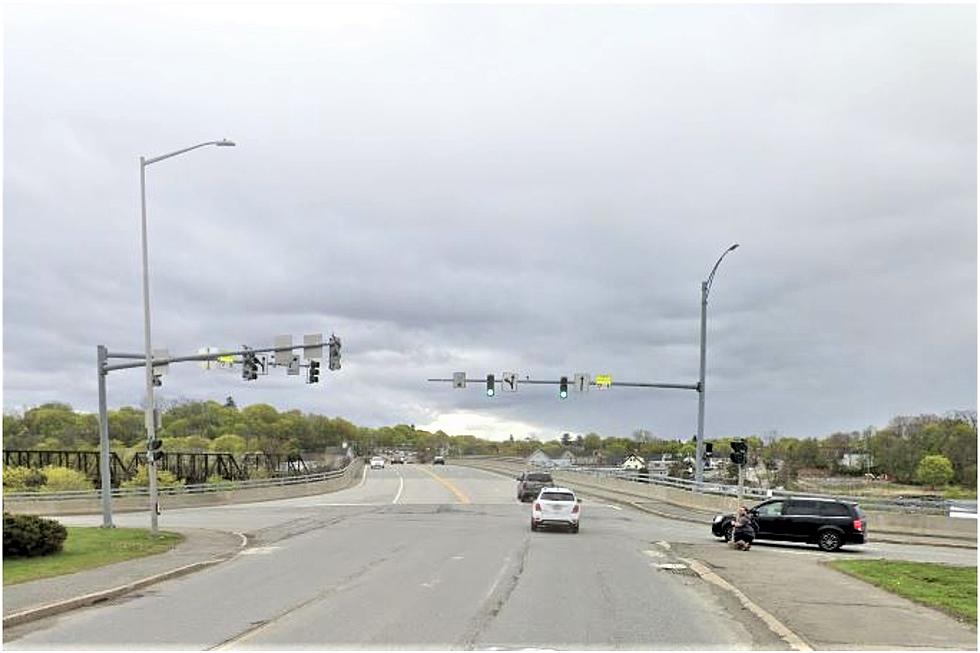 Start Monday with a Smile by Avoiding Bangor's Penobscot Bridge
Google
Traffic will be delayed today for drivers traveling across the Penobscot Bridge between Bangor and Brewer.
Mondays are hard enough, without having spent the past four days away from work. I know, for me, getting up at 3:30 was even tougher than usual after a quiet weekend at home. So the last thing I'd want to deal with this morning is road construction that caused me to sit in my car and made me late for work.
According to the City of Bangor's Facebook page, anyone who feels the same way I do will want to avoid the Penobscot Bridge this week. Construction is being done on the bridge that connects State Street in Brewer with Oak Street in Bangor for most of the week. The outbound outside lane on Oak Street and the bridge will be closed to traffic until the repairs are completed. The inside outbound lane will remain open to traffic.
Did you get all that? Yeah, it confused me too. City officials say delays are likely, so the best advice is to avoid the bridge this week. We have two other bridges to choose from, so just plan to leave a little earlier and use one of them as a detour. Perhaps you could plan on using the Veterans Memorial Bridge on I-395 and take the interstate to your destination. It probably won't add a lot of time to your commute and will help you avoid extra time sitting in your car. Of course, if you forget to use the alternate route and find yourself stuck in traffic, your favorite radio station will help you smile a little more.
25 Essentials to Keep in Your Vehicle During the Winter Months
It pays to be prepared for any situation when driving in Maine during the winter.
16 Unsolved Homicides in Maine from the Past 20 Years
Anyone with information about any of these crimes is encouraged to contact the Maine State Police.
More From WBZN Old Town Maine