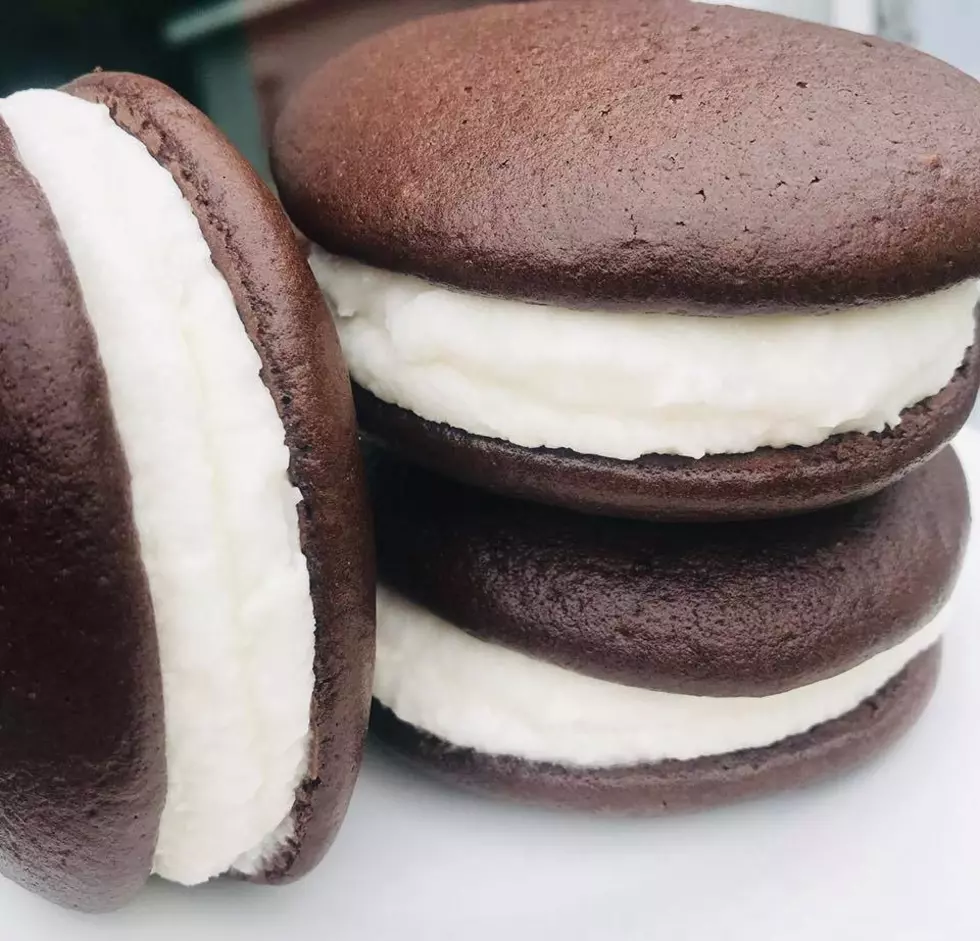 ROAD TRIP WORTHY: The Z Will Be At The Maine Whoopie Pie Festival
Permission Via James Gallagher Facebook
We here at Z-107.3 got some great news last week!
So happy to report that at Z-107.3, has been invited back for our 6th appearance at the Maine Whoopie Pie Festival in Dover-Foxcroft. This is truly one of the days that I circle on my calendar, because it is such a fun experience. You can join Kid & Sarah from The Z Morning Show on Saturday, October 2nd. We will be broadcasting live from 10am-1pm.
After missing 2020, the Maine Whoopie Pie Festival is happening, Saturday, October 2nd from 10 AM - 4 PM. Things will be a bit different this time around. Usually the fun happens in the downtown area, on Maine Street, but this year it will be held at the Piscataquis Valley Fairgrounds, which should make things a little easier from a traffic flow standpoint.
The Maine Whoopie Pie Festival began way back in 2009, and it has become a must attend event for the whole family. In addition to a bunch of whoopie pie vendors, there are all sorts of food options to appease your pallet. There are also crafts, games and activities for the kids, and some great live music too. But if you are there strictly for Maine's tasty treat, there are many different flavors for you to sample.
We can't wait to go back. Till then, check out some of our memories of the Maine Whoopie Pie Festival over the years and we will see ya October 2nd!
For complete info, go to www.mainewhoopiepiefestival.com/
Maine's Fair Schedule 2021
2021 will see the reopening of many events, including our annual fairs. Here's the list of this year's fair schedule and what to look forward to with each one.
More From WBZN Old Town Maine