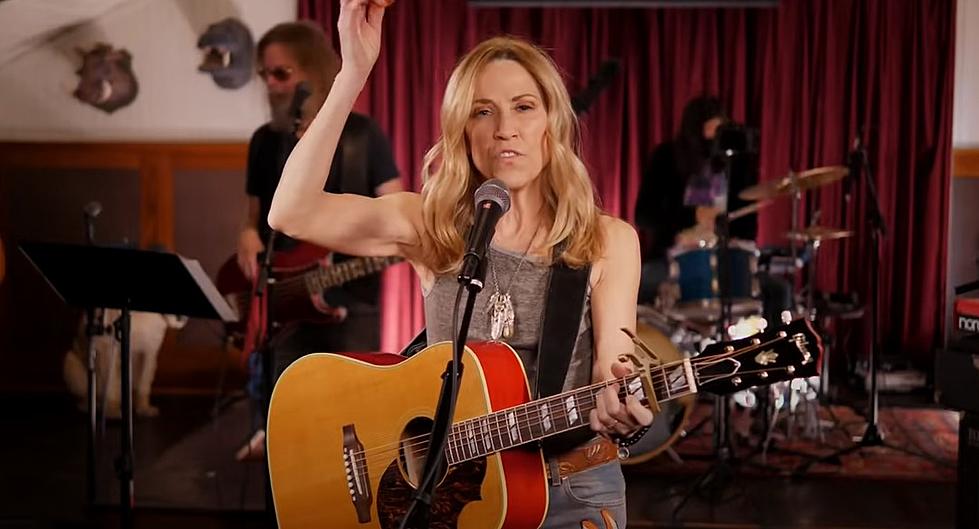 ROAD TRIP WORTHY: Sheryl Crow Is Coming Back To Maine
Sheryl Crow YouTube
Back In The Day Café fans, if 'Everyday Is A Winding Road', it is winding its way to Maine again this summer!
During the 90's and early 2000s, Sheryl Crow cranked out some serious hits. A nine-time Grammy Award winner, she has sold a whopping 35 million albums and charted a bunch of #1 singles on the pop charts. "All I Wanna Do", "A Change Will Do You Good", "If It Makes You Happy", and "Everyday Is A Winding Road" are just some of the classics from her impressive run.
You might remember that she opened up for Heart during the summer of 2019, right here on the Bangor Waterfront, and she is coming back to Maine once again this July, for a night of great tunes.
Wednesday, July 13th, Sheryl Crow will hit the stage at Thompsons Point, in Portland, with special guest, Keb' Mo'
For this all-ages show, the doors will open at 5 pm, and the music starts at 6 pm. Tickets are $55 in advance, $60 the day of the show. Kids 3 and under can enjoy the show for free.
Thompson's Point no longer requires proof of vaccination or a negative COVID test for patrons attending events unless required by the artist. Masks are optional unless required by the artist.
If you are a big fan of her music, you might be interested to know that Showtime has an upcoming documentary about Sheryl Crow, that premieres on Friday, May 6th. The film covers her lengthy career, and her battles with sexism, ageism, depression, cancer, and the price of fame.
Get your tickets at the State Theater website
Rock and Pop Shows of the Bangor Waterfront
Bangor has seen many popular acts come to play the waterfront throughout the years. Here's a list of what fans have gotten to enjoy in the Queen City.
More From WBZN Old Town Maine