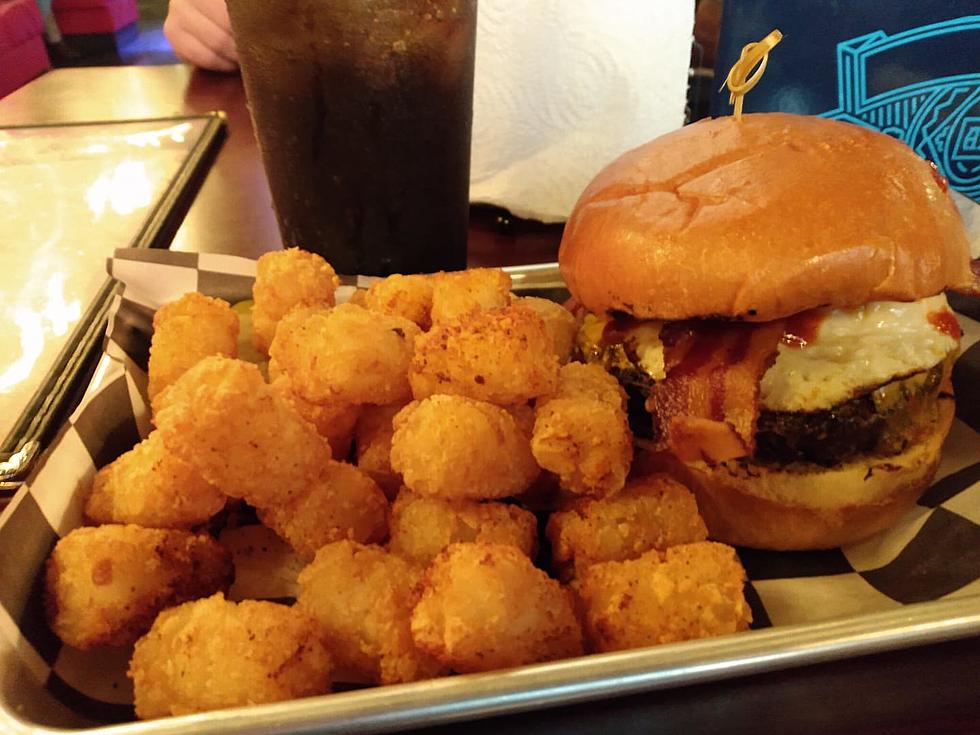 POLL: Who Makes The Best Burger In The Bangor Area?
Arlen Jameson photo
There are a ton of choices around here, so tell us your absolute favorite!
Sunday, May 28 is National Hamburger Day, which makes sense on a Memorial Day weekend because people will be firing up their grills and having cookouts.
National Hamburger Day, wraps up National Burger Month and also ushers in the summer grilling season, but our question today is which area bar, or restaurant does a burger better than anyone else in the Bangor area.
Seasoned ground beef, grilled, and placed between two slices of bread or a bun, topped with sauteed onions, peppers, pickles, sliced onions, or cheese, it all fits perfectly on a hamburger, but have you ever tried one with a fried egg on it? I have, and it is tasty.
Don't forget tasty condiments like ketchup, mustard, mayo, and BBQ sauce. Any combination of these ingredients makes the perfect burger, but sometimes you just have a go-to spot around town, that you MUST have.
We included many local favorites, but also included chain restaurants as well, since they are extremely popular with folks.
Vote! Tell us which local burger rocks your world, and give them bragging right. If we missed any choices, feel free to shout them out.
5 Pizza Places In Maine You Absolutely Must-Try According To Food & Wine
From Brooksville to Bath, Food & Wine has identified the five pizza places in Maine that you absolutely can't miss
More From WBZN Old Town Maine