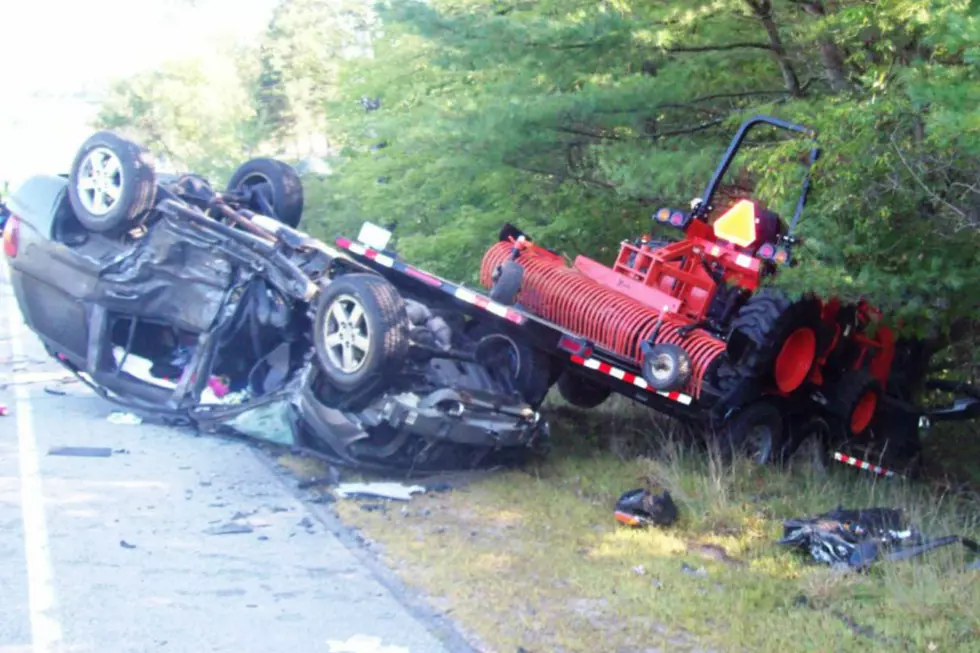 Pittston Girl, 16, Dies After Crash On Way To School
Maine State Police
A 16-year-old student at Gardiner Area High School has died of injuries suffered in a crash on her way to her first day of school Thursday morning.
Tabytha Hembree suffered severe injuries after police say she pulled the Jeep she was driving out in front of a dump truck hauling a tractor on a trailer on Route 27 in Pittston, centralmaine.com reported.
Her brother, Alex Hembree, 12, was a passenger in the vehicle. Alex Hembree, a student at Gardiner Regional Middle School, was expected to make a full recovery from injuries he suffered in the accident.
Tabytha Hembree was a goal-keeper for the girls' soccer team and active with the drama club. Thursday would have been her first day as a junior at the school.
Her death was announced Friday morning by Gardiner school officials. Patricia Hopkins, superintendent for Maine School Administrative District 11, sent a message to the school community Friday morning.
"With the family's permission, I am sad to inform you that as a result of yesterday's automobile accident Tabytha Hembree has died," Hopkins wrote.
Hopkins said some students chose to go home for the day. Councilors were on hand to assist students who decided to remain at the school for classes.
A candlelight vigil was scheduled for 7 p.m. Friday at the high school soccer field.
More From WBZN Old Town Maine