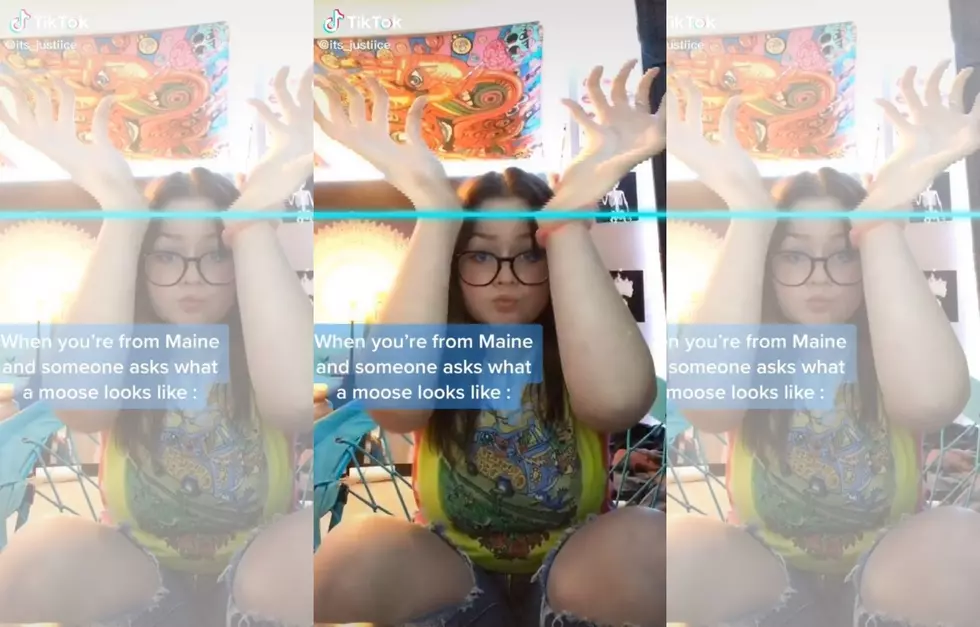 New TikTok Time Warp Scan Filter Challenge: Maine Moose
@its_justiice via TikTok
You know how business owners find creative ways to get tax write-offs on things? Like my friend Nichole owns a yoga studio so she gets to go on these amazing retreats and trainings that she loves and gets to write it off. Then she gets paid to do what she loves, teach yoga!
For me, TikTok is kind of like that. Sure I'm not exactly getting paid for my hours spent on there, and I'm not saving anything on taxes, but I get to endlessly scroll my "For You Page" and write it off as research for work. And then I write nonsense like this because I know you're just as easily entertained as I am.
Which brings us here. The infamous Time Warp Scan filter. Some TikTokers do some REALLY cool (and weird) videos with it. Personally, I fail every time, but that doesn't stop me from consuming TikTok after TikTok.
Finally, there's one that I might have to try. The Maine Moose! Justiice (@ its_justiice) came up with it. Put your hands up like antlers and follow the Time Warp Scan line down to your head.
Honestly, it looks pretty fantastic and Justiice is my new favorite human/moose.
So let's see those antlers, Maine TikTok. Send us your links via the app!
Enter your number to get our free mobile app
10 Most Dangerous Critters in Maine
More From WBZN Old Town Maine