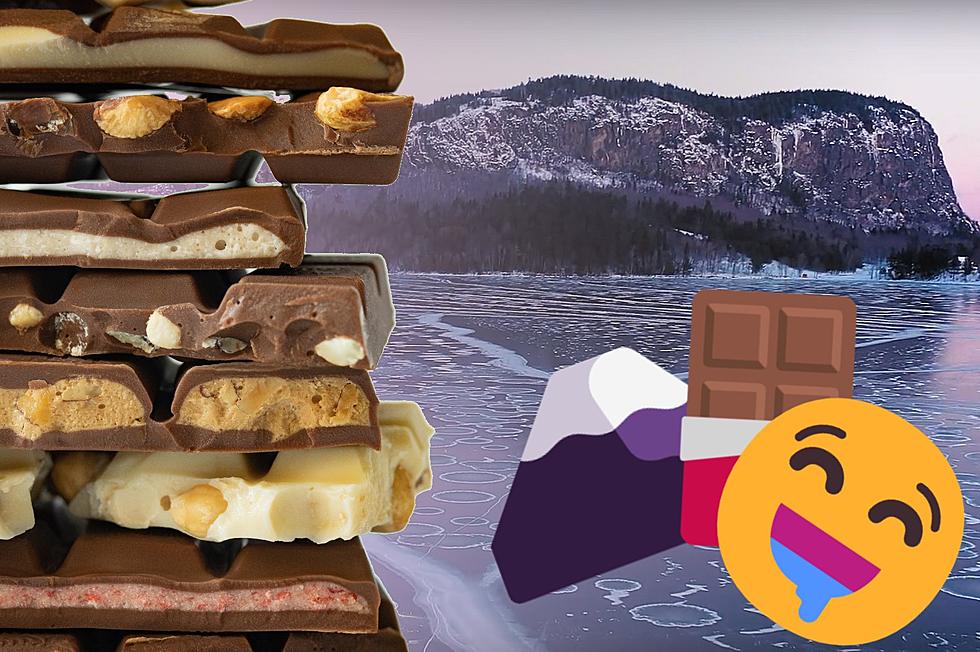 This weekend, take a trip up north to take part in the 18th Annual Chocolate Festival in Greenville. But first, you gotta order your chocolate.
This year's event features chocolates from local bakers and will function differently than your usual festival. This year, you can purchase boxes of chocolates before noon on Wednesday, February 16th at DestinationMooseheadLake.com and preorder your boxes of chocolates in advance of the event
On Sunday, February 20th, you'll be able to stop by and pick up your order and enjoy a box of chocolates made by Moosehead Lake Region chocolatiers and bakers.
Preorder boxes of chocolates before Wednesday at noon
To take part in this year's festival, preorder your boxes of chocolate at the Destination Moosehead Lake Square site.
Boxes are $10 and will provide you with 10 pieces of assorted, locally made chocolate. They also have kids boxes available at half the price with 5 pieces of locally made chocolate inside.
On the website, you can also choose to donate to Destination Moosehead Lake to help the region continue planning and coordinating events in the Moosehead Lake Region.
You can purchase by credit card as well as ApplePay and GooglePay.
Once purchased, boxes will be ready to be picked up at 241 Pritham Avenue in Greenville this Sunday, June 20th at noon.
About Destination Moosehead Lake
Destination Moosehead Lake is a marketing group that attracts tourists and neighbors to the Moosehead Lake Region. Its officers and board of directors consist of local business people and locals who love their piece of Maine. The group's mission statement is all about bringing money to the region: "Destination Moosehead Lake builds local economic vitality through cooperative marketing, community partnerships, and delivery of quality experiences that attract visitors and visitor spending and help position the Moosehead Lake region as an appealing place to live and do business."
Check out the Destination Moosehead Lake website to see where to eat, shop and explore in the Moosehead Lake Region.
Enjoy locally-made chocolate in Moosehead
Take a ride up to Greenville and take part in this year's Chocolate Festival! For more information about the event, follow the '18th Annual Chocolate Festival' event page on Facebook hosted by Destination Moosehead Lake.
Here's how the lake is looking about now, in case you are wondering.
The Incredible Pandemic Trends For Maine Real Estate By County
2020 and 2021 have seen Maine's realty market in a strange situation. The pandemic has brought about a housing situation where there aren't a lot of homes to buy and the ones that are for sale have sky-rocketing asking prices, well above what was asking prices in 2019. Take a look at how the pandemic continues to shape the Maine realty market with
information from the Maine Association of REALTORS.
$750k House for Sale Has Incredible Views of Katahdin
Check out this stunner from
Deb Henderson and Realty of Maine.
This listing is a former inn that sits on 40+ acres in Aroostook County and has panoramic views with Katahdin to the east and the Canadian border to your west. Let's take a tour.
25 Unique Stores for Maine Foodies
From The County to Southern Maine to the Eastern most points, you will find a great variety of unique foods from Maine small businesses. Here are 25 such small businesses bringing their own flavor to the Maine foodie scene.
Gallery — Every Movie Theater Candy, Ranked:
More From WBZN Old Town Maine