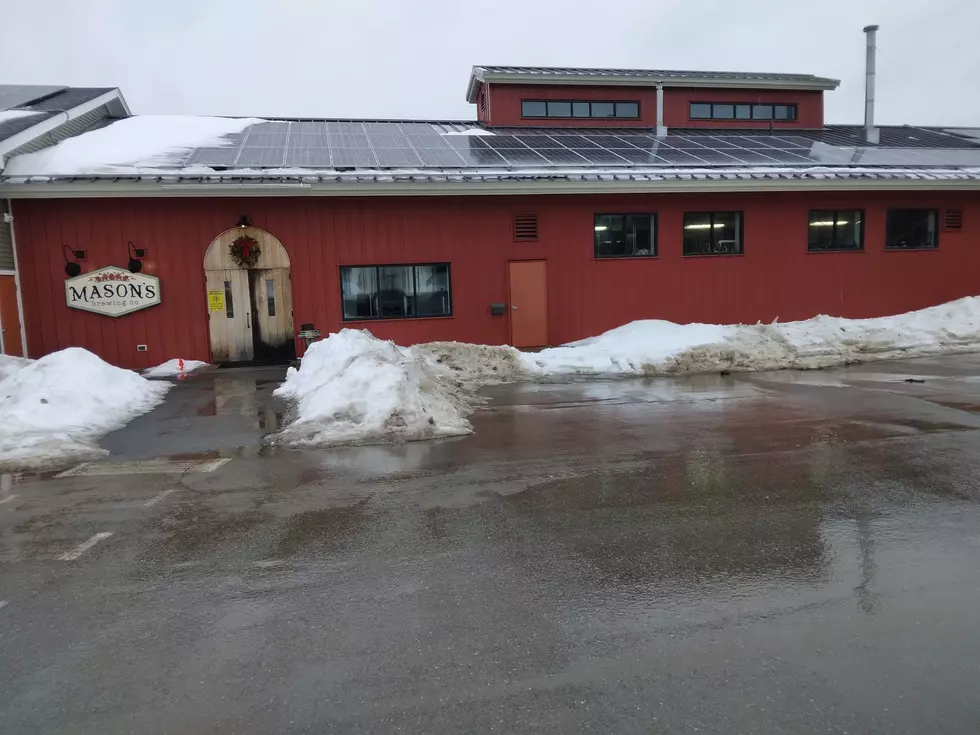 Mason's Brewing Has an Epic Response to a Customer Review
Aj Photo
When Mason's got a really dumb customer review, they didn't hold back. Bravo!!
Mason's Brewing Company in Brewer, is a fantastic local establishment that serves up tasty craft beers, and some of the best food in the area. This extremely popular location has many loyal customers, but every now and then, you get some criticism that isn't very constructive.
In a Facebook post over the weekend, Mason's called out a restaurant reviewer who complained about a rainbow flag, claiming it wasn't appropriate, and that the establishment wasn't a good place for "traditional values."
They shot back with an epic takedown and a brilliant response, and several Facebook users chimed in to support Mason's!
Check out their post, and some fantastic comments from customers!
Kim Grass
So sad to see this ignorance in today's world Thank you for being so awesome! ♥️
Amy Clark Badger
You go Masons!!!!! YASSSS! ❤️
Tina Thibodeau StLouis
Love it!!!
Heather Basso
I love you guys so much (more) for this
Jennifer Rice
We love Mason's Brewing Company and had the best dining experience this summer.
Christopher McLaughlin
Thank you, Mason's Brewing Company.
Liza Liezah
I absolutely love the food, and I also absolutely love the pride flag!!!
Kayla Mary-Lynn
Seems like the trash took itself out!
Jessica Sands
I'm a big fan of the foo foo food Beer is delicious too!
Stephanie White Grass
Perfect response! Keep flying that flag high!!
Rahzell Pinkney
Love this and love Mason's!!
Whitney L. Moore
If you're "traditional values" mean excluding an entire group of people because of who they are and who they love, you need to take a LONG, hard look at yourself and ask yourself if these traditions of yours are going to make your children's children proud.
Lester French
I love your foo foo foo(d), your beers, and your fabulous staff. If someone is offended by a rainbow flag, the problem is not the establishment flying the flag, but the person who is offended. ❤️
Matt Charette
When my mom was going through treatments in Brewer we stopped by after every appointment because she absolutely loved the environment and the food, she had never really enjoyed a brewery before because she was a non-drinker, but she LOVED your establis… See more
Christine Lutz
I didn't think it was possible to love Mason's any more than I already did -- but now i do Thank you for walking the walk
Gary Desrochers
Time to get larger Rainbow Flags.
Thom Harnett
Well, I for one will be on the lookout for your beer. Thank you Mason's Brewing Company!
Channa Jackson
Last weekend was the first time I was able to eat at your restaurant. The food and atmosphere were excellent. I was sure to tell the manager on the way out - how much I appreciated the pride flag. This is why.
Carrie Thompson
We go to Mason's whenever we're in town. Love the food AND this epic takedown.
Maria Beaucage Mathos
We miss Masons since we moved out of state for retirement. I love every foo foo, rainbow flag and staff member that makes you feel welcome.
Courtney Guay Evans
Your response is reason #435 why we love you! Go Mason's!!! ️‍
The Friendliest Bars In Bangor
Reaching out to our listeners, we asked where the friendliest bars in the Bangor area were. Many were mentioned but a few got so many mentions that we put together a list to showcase who our listeners thought deserved this amiable title. Behold!
More From WBZN Old Town Maine