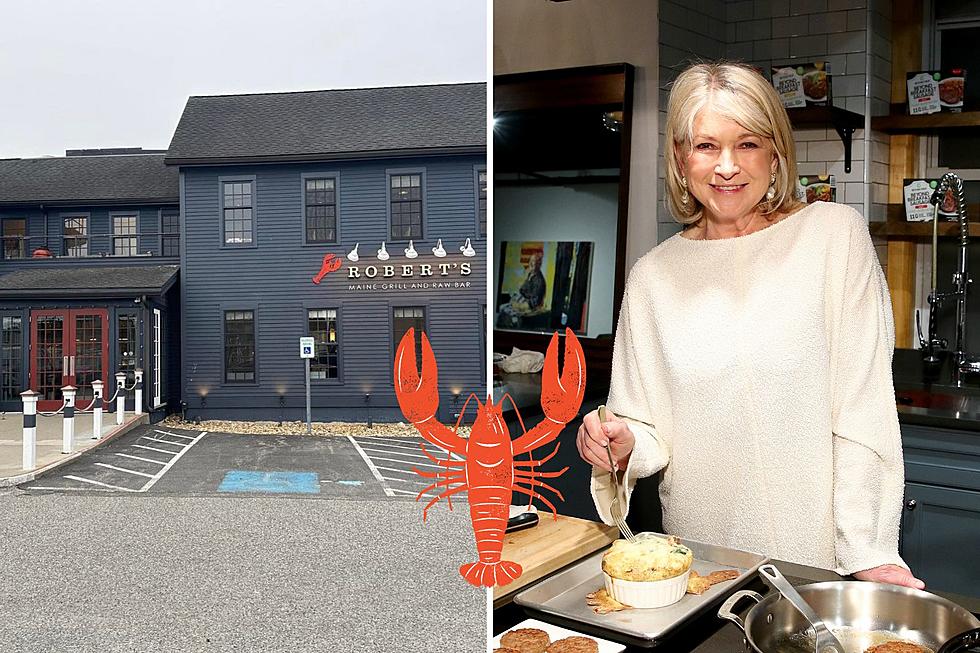 Martha Stewart Stops in at This Maine Restaurant for Delicious Lobster, Onion Rings
There are countless reasons to visit Maine all year round and one major incentive to come to Vacationland isn't just our diverse and stunning scenery but our local cuisine.
We have top-rated and award-winning restaurants scattered around the state that serve locally-sourced Maine cuisine that will rock your world.
I may be just a biased Mainer but if celebrity chef Martha Stewart says we have good food, then we have good food.
Martha Stewart Visits Robert's Maine Grill in Kittery, Maine
One of our many spectacular restaurants is Robert's Maine Grill that sits in a beautiful setting in Kittery Point on the water of Spruce Creek. The restaurant boasts an unbelievable menu with unbelievable views, making it a hot destination for both locals and tourists.
The establishment recently posted on Facebook that celebrity Martha Stewart stopped in for a meal on her way out of town.
As the post shares, she enjoyed lobsters, cornbread, mac 'n' cheese, and onion rings, and claimed the entire meal was "amazing!"
Martha Stewart's Relationship with Maine
While Martha Stewart may very well be a tourist, she is also sometimes considered a 'local' because she has a beautiful estate here and spends her summers basking in Maine's glory.
The celebrity has a stunning Maine estate in Seal Harbor right outside of Acadia National Park and actually claims that Maine is her "favorite place".
Robert's Facebook post shares that she was on her way out of the state when she stopped in Kittery for a meal and she very well may have been on her way out of state from visiting her home in Bar Harbor.
The restaurant now has the stamp of approval from Martha Stewart, so it may be worth checking out for yourself.
25 Celebrities Who Have Owned Homes In Maine
From Kittery to Islesboro, some of Hollywood's biggest names have owned homes in Maine. We explore the who and where.
50 Maine Restaurants to Try in 2023
Thanks to our great listeners we were able to compile a list of many of Maine's great restaurants that Mainers want to try in 2023.
These great spots can be found across the state and waiting for you to give them a try.
How many have you been to? How many would you like to try for the first time?
More From WBZN Old Town Maine