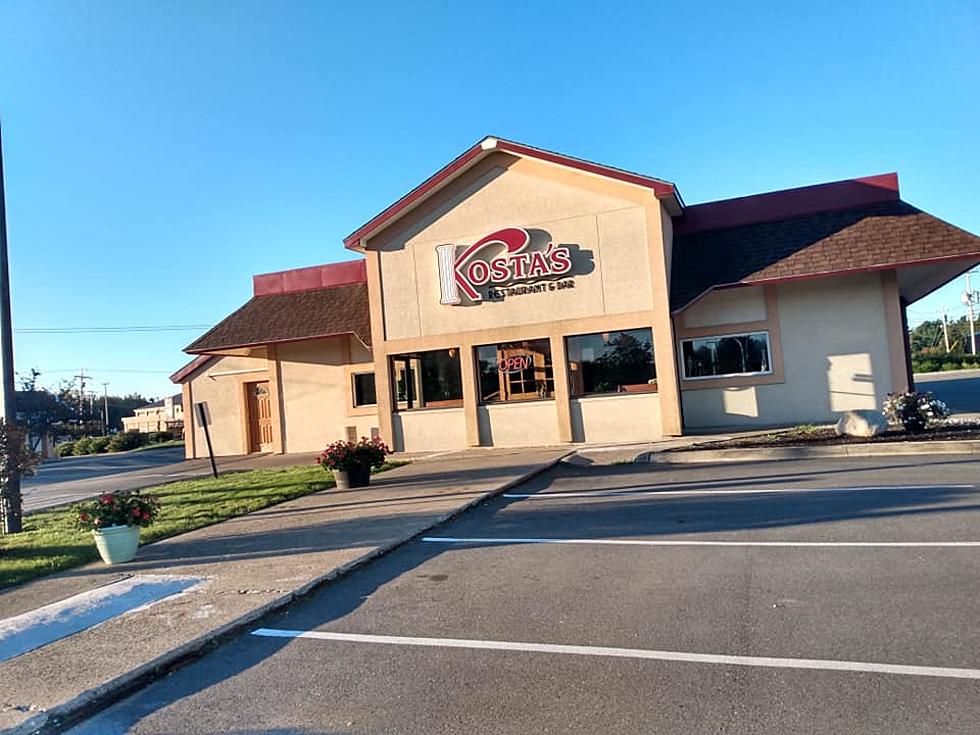 Kosta's Teases That A New Old Town Location Is Coming
Arlen Jameson Photo
Hey Old Town, something new is coming your way very soon.
One of the cool things about living in this area is the abundance of fantastic, locally-owned dining options we have, be it in Bangor, Brewer, Hermon, Hampden, Orono, or Old Town. So when we find out something new is coming, we can't get help but get a little giddy at the prospect.
It all started with a teasing Facebook post last night that featured the headline "You heard it here first.... details soon." Kosta's Restaurant & Bar updated their logo to include Old Town, alongside their popular Brewer location that is just a hop, skip, and jump from our Townsquare Media studios.
As you can imagine, this started some debate about just where in the Old Town area this might occur, and as of now, this little tidbit of information Kosta's posted will have to do until they reveal their future plans in Old Town, because it is all speculation as far a location goes.
Chances are that a new restaurant will feature the same delicious homemade Greek, American and Italian dishes. And, there is a pretty good chance that it will also feature a big, spacious bar, and the chance to catch sporting events on multiple TVs. Sounds like a future Sunday Funday destination to me.
So, stay tuned! Of course, we will keep you posted on all of the big plans the Kosta's crew has for this new restaurant.
Businesses Our Listeners Want In Bangor
More From WBZN Old Town Maine