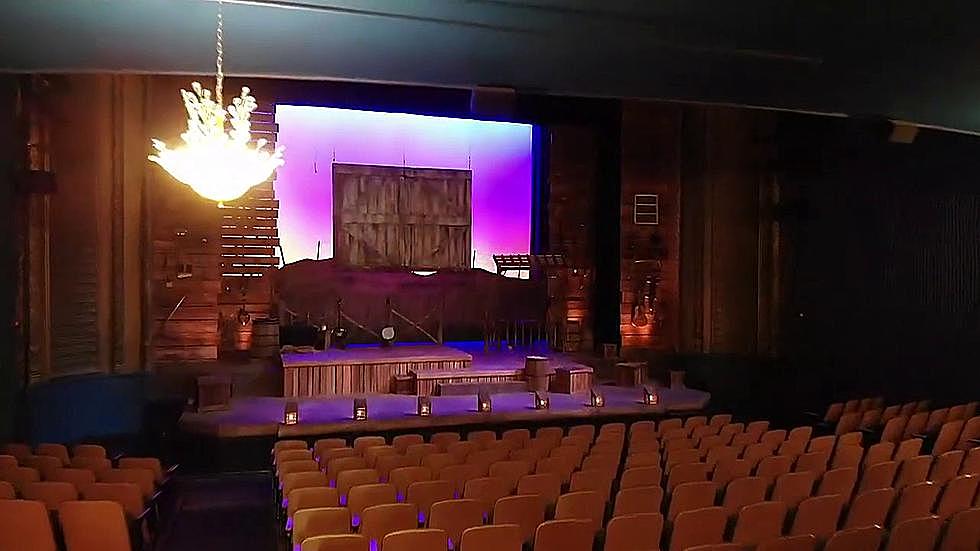 Is Bangor Opera House Haunted? Take A Halloween Tour & Find Out
Ken Talon YouTube
A spooky Halloween tour of the Bangor Opera House is coming.
It's never too early to start making plans to enjoy all of the scary Halloween-themed events here in the Greater Bangor area. As it turns out, there are at least five chances to get in on what is certain to be a good time.
Join "Haunt enthusiast" Ben Laymen as he tours the iconic Bangor Opera House to bring to light the spirits and history of this historic building in Bangor.
Destructive fires, tens of thousands of visitors and years of sitting deserted made the home of Penobscot Theatre Company the perfect haunt for wary spirits eager to find their home. Learn the history of this fascinating building, go places that most of the public never gets to visit, and see if you can spot the presence of an apparition or two in the shadows. The Bangor Opera House has many secrets. How many will be revealed? Take the tour beginning Oct. 30 to find out.
Way back in January of 1914, Bangor's Richardsonian Romanesque opera house burned down and had to be demolished. The second opera house was the last in a long line of downtown Bangor theatres. In 1966 it became Bangor Cinema, then it was used for Bangor Symphony Orchestra concerts. The building was acquired by the Penobscot Theatre Company in 1997.
Here are the dates and times for the Haunted Bangor Opera House Tours:
Monday, Oct. 30
7-8 p.m.
8:30-9:30 p.m.
Tuesday, Oct. 31
5:30-6:30 p.m.
7-8 p.m.
8:30 p.m.-9:30 p.m.
Don't wait. Get your tickets now.
25 Haunting and Paranormal Books About Maine
Want a spook? Check out this list of books for all ages featuring paranormal and haunting stories set and even about Maine.
20 Horror Movies To Watch During Halloween
13 Spooky-But-Not Scary Halloween Movies
These films are perfect for people who love Halloween but don't love super scary movies.
More From WBZN Old Town Maine