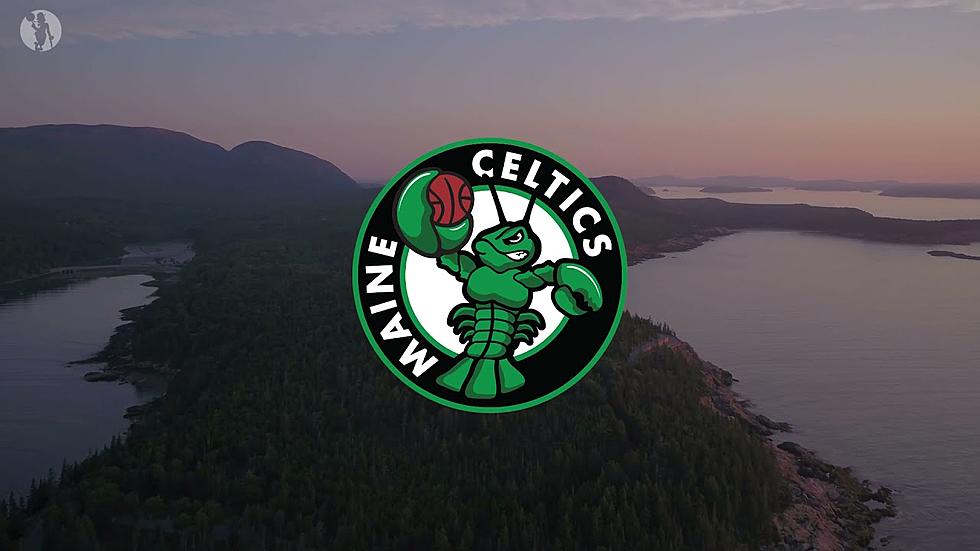 Introducing…The Maine Celtics!
Maine Red Claws YouTube
The state of Maine got a little greener yesterday
Just about everyone who knows me, would admit that I am the biggest Boston Celtics fan there is (although their prospects don't look so hot this post-season) so I have to say that I was quite pleased with the announcement that the C's have a new look and name for their NBA G League franchise. The team formerly known as the Maine Red Claws, have been re-branded as the Maine Celtics, which will take effect during the 2021-2022 season.
The new logo shows a green lobster with a ball in its claw about ready to throw down a 360 style dunk. Yes, lobsters are not green, and last I knew, they can't shoot hoops, but it looks pretty cool anyway.
The freshly minted Maine Celtics released a hype video yesterday, shouting out some prominent iconic Maine landmarks, and it features narration from legendary Celtics broadcaster, Mike Gorman, who has been calling the games for 40 years, currently on NBC Sports Boston, where the C's are in an uphill battle in Round 1 of the NBA Playoffs, with the evil Kyrie Irving, and the Brooklyn Nets.
Founded in 2009 the Maine Red Claws have been a big part of the Portland sports community, but the history of the Celtics and Maine goes back even further. Boston started coming to Maine in 1947 for exhibition games and even played a regular season game at the then new Bangor Auditorium in 1955.
The best part of this all, is sometimes when the Celtics draft new players, they send them up to Portland to get playing time, like back when the 7'5 giant, Taco Fall was wandering the streets to adoring fans.
And even better, there is very good chance they will play a game or two at the Cross Insurance Center, right here in Bangor.
World's Biggest Things in Maine
More From WBZN Old Town Maine