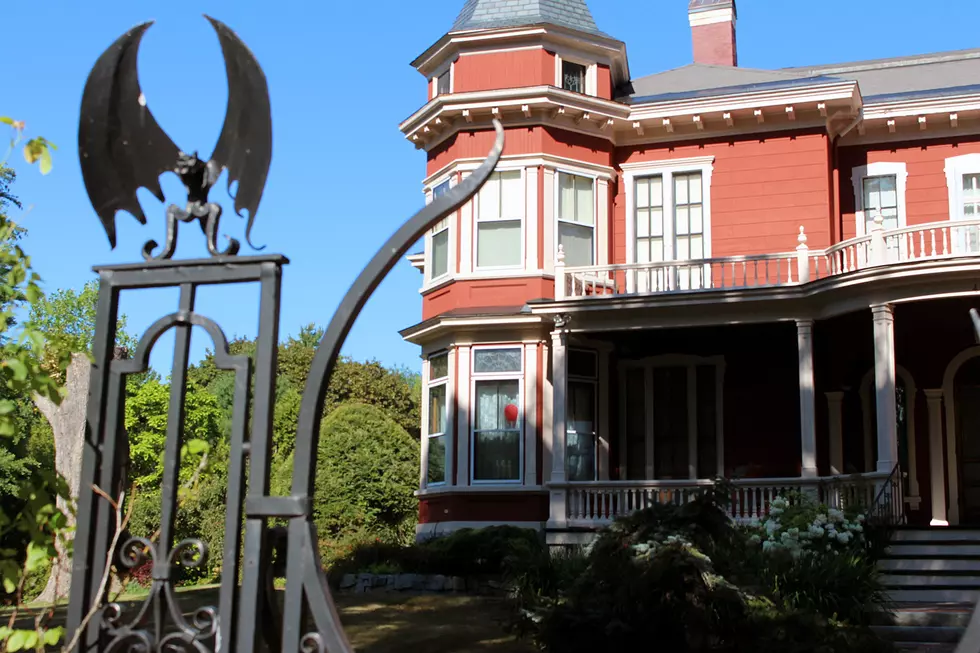 Horror Fan Takes Stephen King Inspired Tour Of Bangor
Townsquare Media Bangor
Want to what to expect when you take a Stephen King tour?
A woman on YouTube has a channel called "mandysmorgueofhorror" Her name is Amanda, and she has written for sites such as Bloody-Disgusting, Dread Central, Wicked Horror, Blumhouse.com, FEARnet.com. She also has written about true crime for Crime Online, and all her videos are devoted to her love of all things "spooky", so it makes perfect sense for her to travel to Bangor, Maine, to explore all things related to the "King of Horror"
Amanda made the trip here to take the SK-Tours experience for lovers of all things King. You have probably seen their company vehicle driving around town, but do you know what they are all about? The owners remake the city of Bangor, into "Derry", the town depicted in the film "IT' You get to stop by the legendary house on West Broadway, where you are always sure to see a fan snapping pictures from the sidewalk, there is a stop by Mount Hope Cemetery, the Paul Bunyan Statue, at the Cross Insurance Center, and several other local destinations.
You can tell by the look on Amanda's face, she really enjoyed this up close look at all of King's inspirations over the years. Are you interested in taking the tour, or know a super fan who would? You are in luck, SK-Tours is operating at full capacity, with, 14 seats available per tour in their largest vehicle. Masks are still required inside the vehicle for the time bring.
Stephen King Through The Years
More From WBZN Old Town Maine