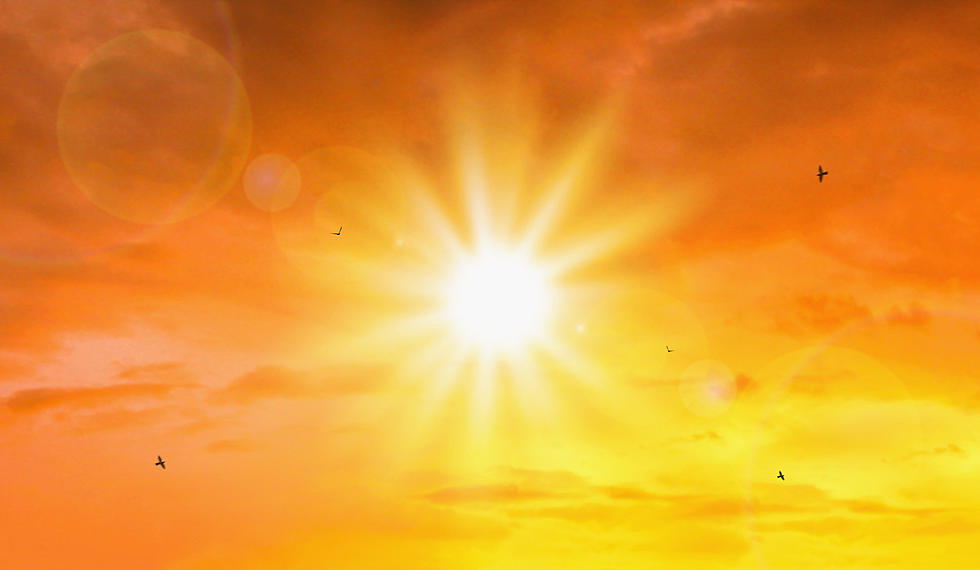 Here Are The Many Records That Were Broken With Our Recent Early Heatwave In Maine
Lemon_tm
Boy, that was a stretch of summer weather! The hot stretch of weather we Mainers experienced last week into Saturday was a nice summer welcome. Luckily, it was short-lived and we aren't sweltering in 90-degree heat quite yet.
Maine's May Heatwave Breaks Records
According to the National Weather Service in Caribou, several temperature records were broken during the latter part of last week into the weekend.
As temperatures rose day by day last week, records started to break later in the week. By midweek on Wednesday, the Aroostook County town of Caribou peaked evenly with a record high set on May 11, 2001, hitting a temperature of 79-degrees Fahrenheit but not breaking records quite yet.
Thursday Broke Record Highs
Thursday began the record-breaking temperatures that covered all parts of northern Maine. May 12th saw 2 record-breaking temperatures in Northern Maine, including Bangor at 86, breaking its record temp of 83-degrees in 1991, and Caribou reaching 81, with its previous record temperature for May 12th as 78 in 1959.
Houlton tied its record on Thursday seeing 82-degrees, which was first historically hit in 1959.
Friday Broke Record Highs, Added the Highest Lows, and Broke Earliest 90+-Degree Days For the Year Records
Friday saw more record highs across the most northern towns of Maine. Houlton saw a 10-degree jump on its May 13th record high, hitting 89-degrees on Friday with its previous record set in 1978 at 79-degrees. Millinocket saw another significant degree difference from it's record from 1911 of 82-degrees. On Friday, the Penobscot County town saw a new record of 90-degrees.
Caribou's day was full of broken records, which included breaking its highest temperature for May 13th on record, coming in at 90-degrees breaking the previous record of 78-degrees in 1992. It was also the 2nd earliest 90+ degree day for a recorded year. Additionally, Caribou's low of 56-degrees for last Friday ended up being the warmest low on record for a May 13th date in this location. This record beat out May 13, 1992's highest recorded low at 49-degrees.
Millinocket also saw an early seasonal 90+-degree day for the record books by capturing its 3rd earliest 90-degree day on Friday.
Meanwhile, in Central Maine, the US National Weather Service out of Gray states Augusta broke their record high. Augusta's previous record high was set in 1991 at 80-degrees. On Friday, the Capital city of Maine hit 81-degrees.
Saturday Broke Record Highs and Earliest 90+-Degree Days For the Year
Saturday was the final day of the hot summer temperatures for this May hot streak with the day packed with thunderstorms and rainstorms for Western and northern parts of the state.
Caribou set a record high for May 14th at 83-degrees, the previous record was 81-degrees in 1961. Millinocket set a record high at 91-degrees, with the previous record set at 87-degrees in 1961. Bangor set a record of hitting 91-degrees beating out its previous hottest recorded temp for May 14th, which was 87-degrees in 1961. This was the fourth earliest 90+ degree day on record for Bangor in a given year.
With a streak like that hitting in May, we'll have to see what other unusual weather mother nature may have in store for us this summer- because it feels like we're pretty much already there.
2022 Amusement Park Openings In New England
Here's when those of us in the Northeast can expect to head out and enjoy some summer fun close to home.
Hot Spots To Pre-Game Before A Bangor Waterfront Concert
If you need some food and a couple adult beverages before a Maine Saving Amphitheater Show, there are many options that are all within walking distance!
Here Are 25 Beautiful Maine Cities, Towns That You Have to Visit in the Summer
What are the most beautiful towns and cities to visit in Maine during the summertime? These are what Mainers think:
More From WBZN Old Town Maine