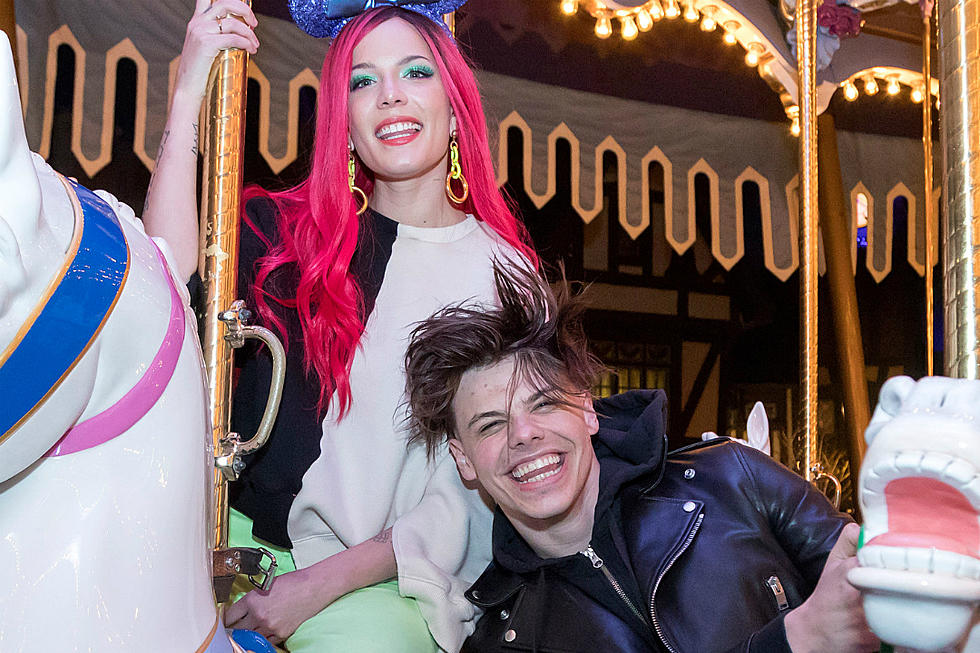 Halsey Reacts to Fan Who Called Her Boyfriend Yungblud 'So Hot'
Joshua Sudock, Getty Images
The "Without Me" singer took to Twitter on Wednesday (June 26) to respond to a fan who called the British musician "so hot" and make it clear that she agrees. "yepppp," she simply wrote, retweeting a photo she shared on her Instagram Stories earlier that day which sees a disheveled Yungblud with his shirt open.
The pair first sparked dating rumors back November 2018 when they were spotted leaving a recording studio. They only confirmed their romance in February 2019 during a radio interview to promote their collaboration "11 minutes," where they opened up about how they first met and why their relationship felt "really organic."
Since then, they've been enjoying each other's company, and Halsey and Yungblud rarely ever post photos together on Instagram, when they do, fans go completely wild over the couple.
For instance, the lovebirds went on a relaxing vacation last month, in which the 24-year-old pop star shared a few brief glances at their blissful time together. In two of the shots, we see them playing a game of chess, as well as Halsey's toes on Yungblud's face while the two lounge in bed.
Overall, Halsey and Yungblud are both hot and we ship them unconditionally.
Halsey and Yungblud's Cutest Couple's Photos
More From WBZN Old Town Maine