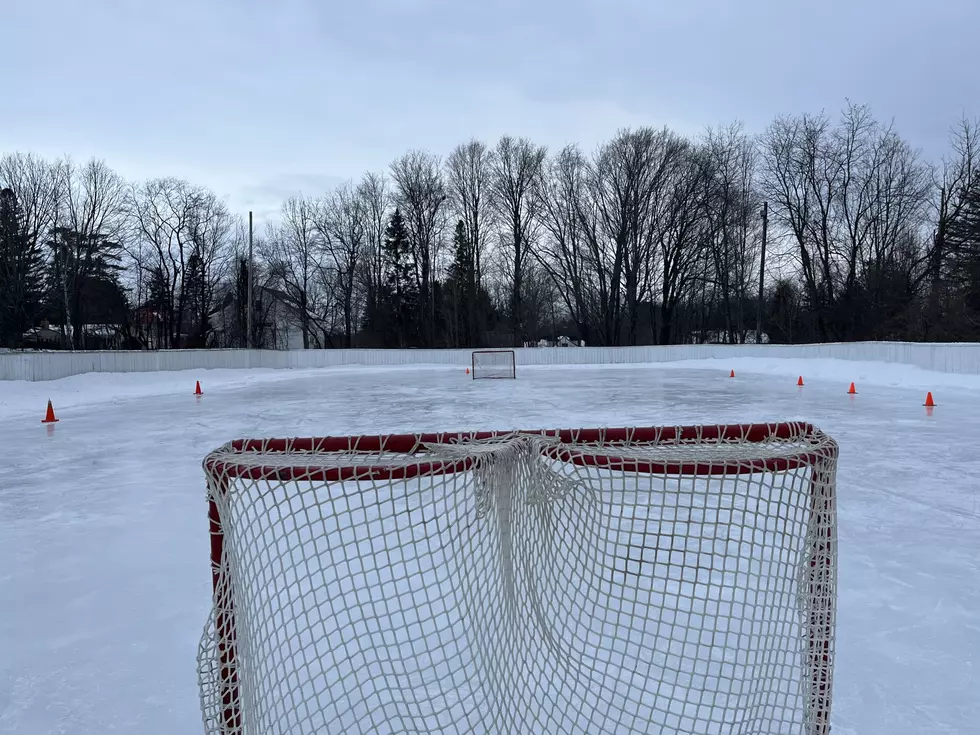 Grab Your Skates: Orono's Ice Rinks Open To The Public
Orono Ice Rink 1, Orono Parks & Recreation
If you're looking for an outdoor skating rink to check out, that is not too far from Bangor, the town of Orono's two outdoor rinks are now finally open.
They constructed their Pop-Up Rink back on January 10th, but between the mild conditions and a liner that wasn't holding the water the rink had been filled with, there was a bit of a delayed opening that one.
Orono Public Works had to be called in to remove the leaky liner and fill the rink once again.
Then it was up to Mother Nature to do her thing, and that she did this past weekend when the temps dropped well below zero and the wind chill kicked in.
And now the rinks are ready!
According to the Orono Parks and Recreation Facebook Page, both the municipal rink (located behind the Orono High School) and the Pop-Up rink (located across the street from the Orono Public Safety Building) are open for skating, finally!
"Both the pop-up and municipal ice rinks are now open for use! Please use caution while skating as there are areas (municipal rink) that are coned off due to shell ice. Staff will continue to monitor the condition of the ice. Have fun, be safe, and enjoy the ice while it lasts!"
While ice conditions at both rinks will be monitored by Orono Parks and Rec Staff, the rinks are both skate at your own risk.
The hours at the Municipal Rink are Mon-Fri 11:00 am-9:00 pm & Sat-Sun 9:00 am-9:00 pm. Hockey is played at this particular location at some points during the week, and during those times, there is no general skating allowed. Folks visiting that rink are asked to park in the back parking lot of the Bangor High School.
For those visiting the Pop-Up Rink, they are asked to park behind the Fire Station or on Pine Street. That rink is open daily from 9 AM till 9 PM daily for general skating. There is no hockey allowed to be played on that rink.
There is a little "Hot Cocoa & Skating" event taking place Wednesday, February 8th from 12:30 till 2 PM, if anyone cares to come check out the Pop-Up Rink.
Where Were You? 25 Mainers Share Stories of the Ice Storm of 1998 on Its 25th Anniversary
On the MaineDOT Facebook page, several Mainers recalled their memories of this epic storm. Here are 25 of them.
More From WBZN Old Town Maine