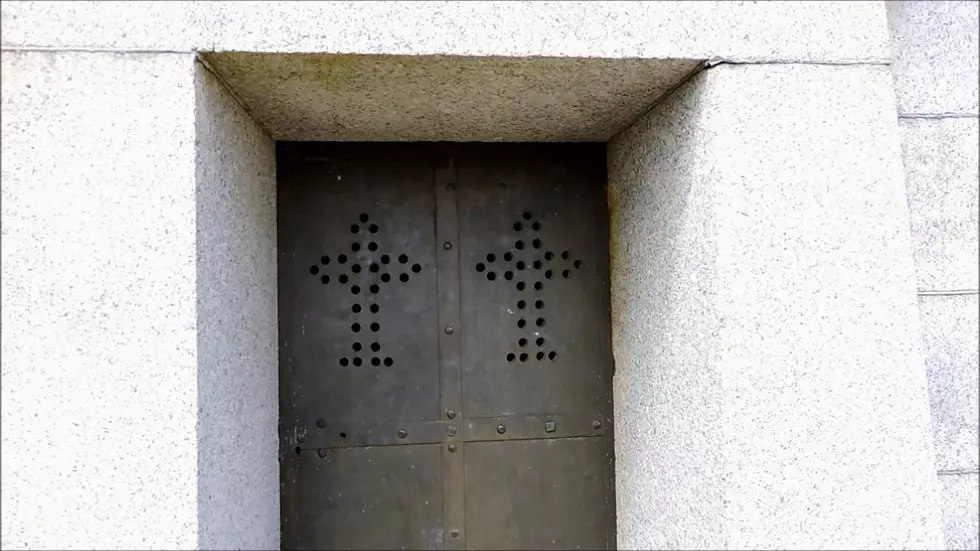 'Ghosts Of Bangor' Drops 3 New Spooky Videos
Haunted Encounters Youtube
Check out these terrifying tales from The Queen City!
Haunted Encounters, makes paranormal documentaries produced by Kent Burris, GOCM Films. These feature the paranormal encounters at unexplored locations in Maine, and other New England areas. Sunday night, they debuted three new scary videos from around Bangor. Even if you don't believe in such things, it sure is a lot of fun to watch. However, keep in mind that viewer discretion is advised.
Ghosts of Bangor-"Haunted History"
While filming claimed haunted locations in Bangor, there were unexpected haunted encounters with spirits throughout Bangor. They make visits to explore gruesome mysteries at The Charles Inn, the former Bangor YMCA building on Hammond Street, The Isaac Farrar Mansion, The Thomas A. Hill house, The Children's House, The Bangor House, Bangor Opera House, the Bahaar restaurant, the Bangor Court House, and of course, Stephen King's home on West Broadway.
Ghosts of Bangor-"The Haunted Pub"
The new owners of Benjamin's Pub, on Franklin Street, encounter paranormal activity. During the paranormal investigation, they encounter the ghost of a female murder victim. This video was of particular interest to me personally, because I worked there as DJ, between 2004-2007. I always got a small creepy vibe there at times, although I loved the time I was there, so I found this very entertaining to watch.
Ghosts of Bangor-"Mount Hope Cemetery"
Built in 1834, Bangor's 300-acre Mount Hope Cemetery is the nation's second oldest garden cemetery. It was designed by renowned architect Charles G. Bryant as part of a national movement to provide respite from grassless urban landscapes. Garden cemeteries were created as much for living as for those who had passed on.
Here Are 6 Things You Never Do In Maine