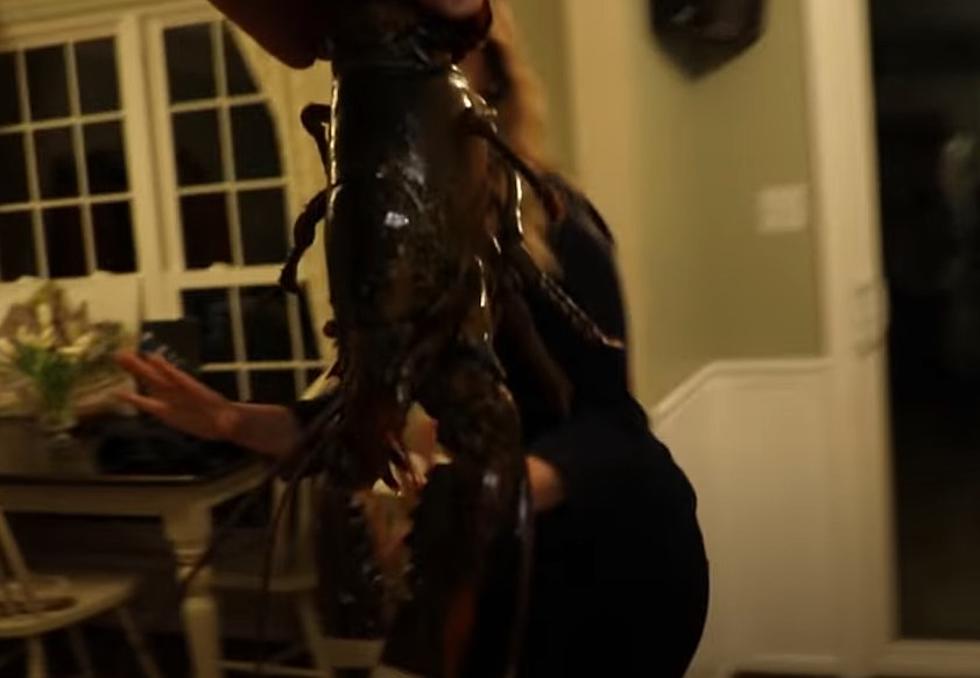 Every March A Maine Man Chases His Wife With A Live Lobster
jontheboss YouTube
He has done this eight straight years, could number nine be next? We are waiting patiently!
Every year, a gentleman named "Jontheboss" has uploaded a video to YouTube and Reddit, that documents the momentous occasion of chasing his wife around the house with a live Maine lobster for eight straight years in a row, and scaring the hell out of her in the process.
The fun all started back on March 28 of the year 2014, and each and every single year since then, at some random day during the month of March, without fail, he films the same thing. He holds up a live Maine lobster and proceeds the scare the crap out of his poor wife. You would think that the fact that it has happened around the same time frame for the last eight years in a row would give her a hint, but alas, here we are again in March of 2022, waiting with bated breath for the "number nine" video.
The best part of all of this is that she seems to be genuinely surprised by this heinous act, each and every time. When she first sees the infamous sea creature that made Maine famous, it's usually met with a scream and a wailing cry of "Noooooooooo". You would figure maybe she would catch on by now, but I guess that is all part of the fun of it.
Also, it should be noted that the couple has children who have witnessed this, so perhaps the tradition can be passed on for generations to come.
The Best Restaurants in Downeast Maine for Lobster
So when your hungry out-of-state relatives or friends come to our great state, where do you take them for a mouth-watering lobster dinner?
The answer to that often asked question will be top of mind for a lot of Mainers this season, as thousands of tourists, relatives, and friends drive hundreds if not thousands of miles to take in the sights and eat what our state is most famous for, lobster.
Whether it's a lobster salad, in a hot dog roll, a broiled tail, thrown into a pot of boiling sea water, or god forbid, made into a lobster poutine, people near and far crave it, and as soon as they make it into this neck of the woods it'll be what they have for dinner that night.
While each of us already have a few favorite snack bars, take-outs, and restaurants in mind, it would be wrong of this author to pass along those personal suggestions. So, we're going to
rely on the reviews
of TripAdvisor to point our visitors in the right directions. We've focused on the Ellsworth and Mount Desert Island area, and here is what we found as we count our way up to the #1 most recommended place for lobster Downeast.
More From WBZN Old Town Maine