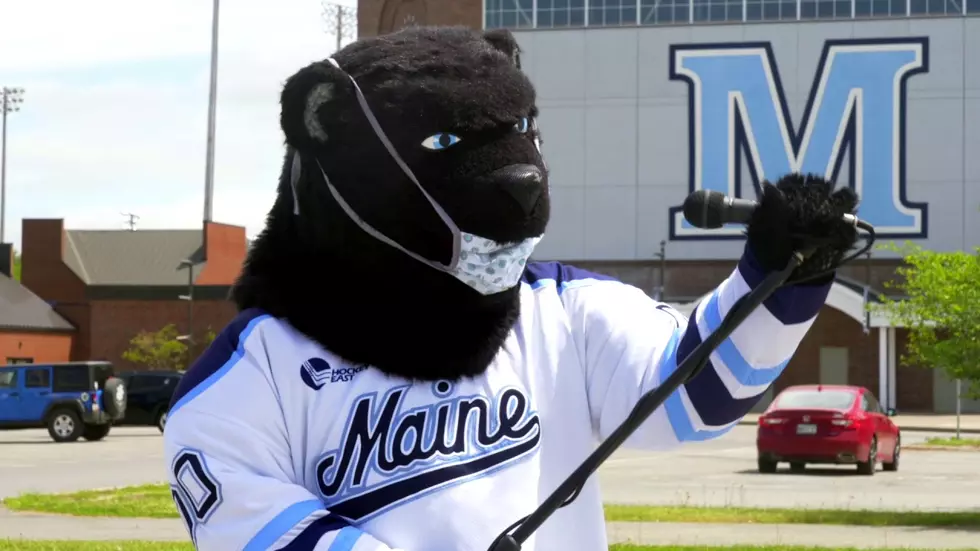 Sutherland Weston YouTube
As we finally see some light at the end of the tunnel, this is no time to let up, so mask up!
With the CDC now endorsing "Double Masking" by using a cloth mask over a medical procedure mask with knotted ear loops to even further limit the transmission of Covid-19, now more than ever, is the time to make sure everyone stays safe, as vaccinations ramp up across not only Maine, but the entire country. And now with a case of B.1.1.7, now detected here in the state, something as simple and selfless as masking up could have us all out and enjoying life to the fullest again by summertime!
The folks at Mask Up for ME, allow everyone in our community to show off their generosity and care for others by wearing a face covering in public places. Mask Up for ME also gives people a place to donate homemade cloth face coverings to supply those who are without.
Local residents who need face coverings and can't supply their own masks are able to obtain them through their community partners' distribution locations. Donated face coverings are free for the taking, professionally cleaned and packaged before being distributed.
You can help by making a financial donation to the United Way of Eastern Maine's community face covering fund. All proceeds will go toward the purchase of reusable, cloth face coverings for those who cannot supply their own. https://chlb.me/mask-up-for-me/ gives you the option to donate $10, $25, $50, or whatever you can afford.
These masks are distributed to non profit organizations throughout the region and be available for individuals to access at specific locations in the community. Individuals needing a mask should reach out to their primary care providers directly, or contact Penquis at (207) 973-3500.
Over the past 11 monhts, Mask Up For ME has put together a ton of fun videos from Mainers, encouraging us to all do our part!
Maine kids really want things to get back to normal, so they can enjoy all the fun and friendship that a full school year brings, so they were on a Zoom call to ask all of us adults to do the right thing!
Bananas the UMaine mascot, the legendary George Hale, The Nite Show's Danny Cashman, Larry Geaghan, owner of the iconic Geaghan's Pub & Brewery, and many others, including John Palmer and his wife Sonja, who have become local legends for their hysterical outtakes from the Dysart's "Buttery Flaky Crust" blooper commercial, have all joined the cause. Hopeuflly you will too.
Mainers Don Masks To Combat Coronavirus
More From WBZN Old Town Maine