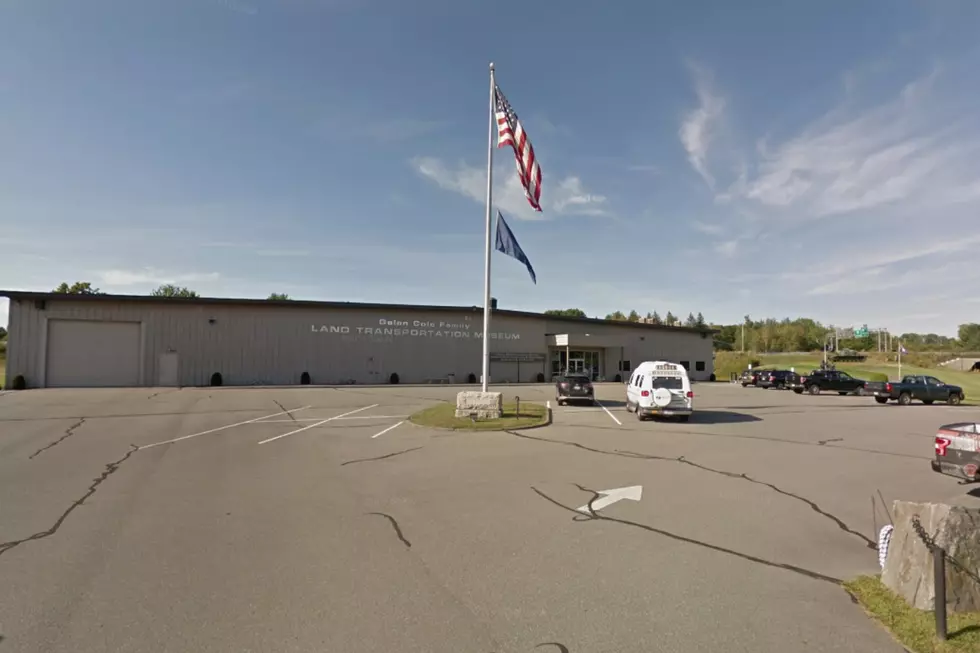 Cole Land Transportation Museum Open For the 2022 Season
Google Maps
After closing for the winter months, Cole Land Transportation Museum is now open for the season in Bangor. It's a great place for older generations to reminisce and for younger generations to discover the ways Mainers use to move around in our great state.
This week is its first official week of being open for 2022. The museum operates seasonally and is open May 1st to November 11th. It is open 7 days a week from 9 AM to 5 PM.
Cole Land Exhibits
The museum has many exhibits showcasing the many types of land transportation that make up the items featured at the museum, including railroad, farm equipment, fire engines, snowplows, and military equipment. The mission of the museum is to share the past of how Mainers moved around, which made Maine what it is today:
Our purpose at the Cole Land Transportation Museum is to collect, preserve, and display (before they disappear forever) a cross section of Maine's land transportation equipment from which this and future generations will gain knowledge of the past.
Admission Prices
If you want to come by and visit the admission price is $7 for adults, $5 for seniors 62 years of age and older, AAA members get in for $6, and children under 19 years of age get in free.
Explore Cole Land Museum Virtually
If you can not wait to head over or are unable to visit, the Cole Land Transportation Museum can bring the experience to you with their virtual tour up on their website. You can even use a VR set to explore the space virtually.
Find out more about the museum at their website.
24 Essential Things To Do and See In Bangor Maine
Must see and must do list of all the places locals and tourists alike should visit in the Queen City.
25 Town Name Origins of Penobscot County
Inside a One-Bedroom Home on a Deserted Island
This deserted island cottage has no neighbors, only seals, making it paradise for any introvert. Take a look!
More From WBZN Old Town Maine