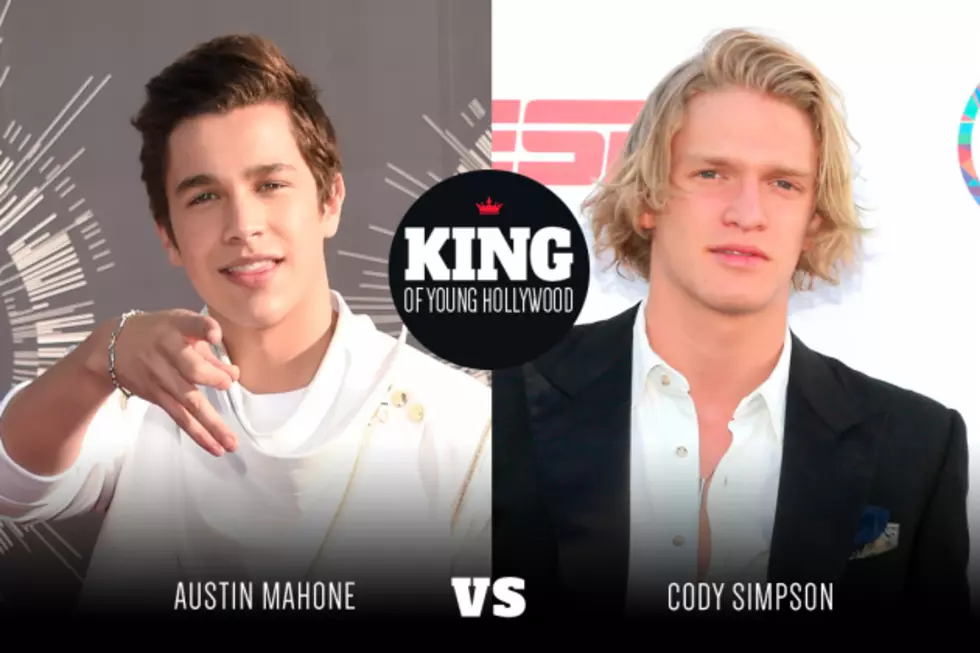 Cody Simpson vs. Austin Mahone — PopCrush King of Young Hollywood (Round One)
Jason Merritt / Rachel Murray, Getty Images
Ah, to be young and famous. While there's a few downsides to celebrity life — like the feeling that you're living under a microscope, for one — there are SO many enviable aspects. There's certainly worse things than doing what you love, often making bank doing it and getting to hang out with your fellow super-attractive Hollywood cohorts.
But here's the question we're here to answer: Which young stars deserve to be the true king and queen to rule them all?
In Round One, you'll choose between two pop hotties: Cody Simpson and Austin Mahone. Cody's been busier than ever these days — his July release Free was his self-released foray into new, more grown-up musical territory after parting ways with Atlantic records. He recently scored a Denim & Supply campaign with Tinashe, and he also co-helmed a song for the 2015 Special Olympics. In his downtime, he's hanging with fellow young Hollywood A-listers like Justin Bieber, Niall Horan and Miley Cyrus. And in case you didn't know, his Aussie surfer looks have attracted many a female admirer.
Next up is Austin. We most recently saw him playing a young Jim Halpert-type in The Office-inspired "Dirty Work" video, and showing his vulnerable side on "Torture." His relationship with Becky G is the most adorable thing ever, and have you even seen that smile? At just 19 with a full-length album on the way, he's only just beginning to show what he can do.
So who's it gonna be? We'll reveal the winner of this round on August 24 at 5 PM. Get to voting! And if you haven't yet, place your votes in the other rounds for King of Young Hollywood.
Austin + More Shirtless Pop Stars
More From WBZN Old Town Maine