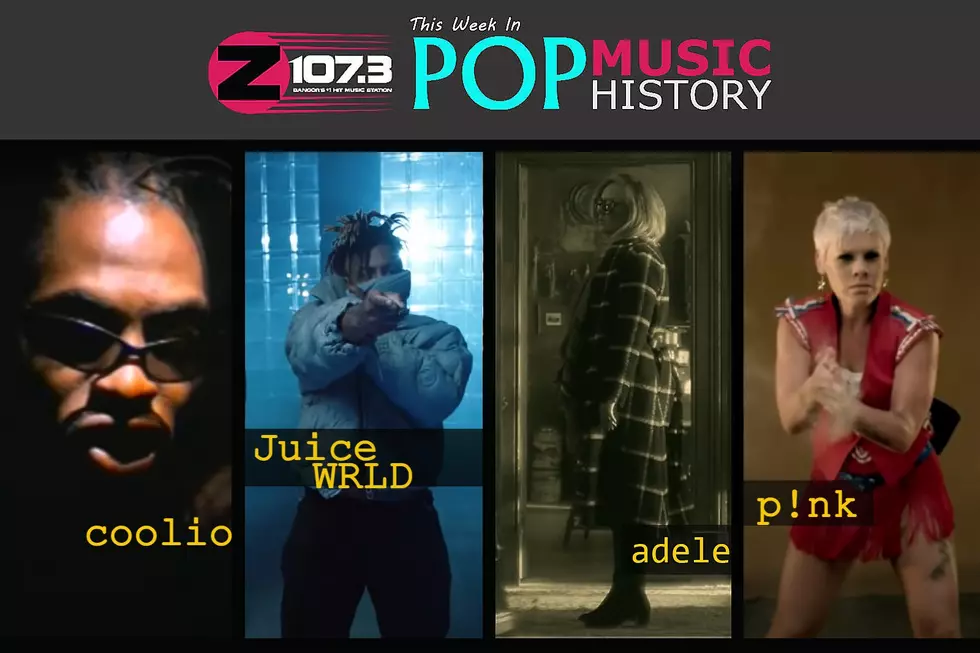 Being the Bangor station that provides you with mostly today's hottest music but also provides you with a healthy dose of yester-year's tunes with Back In the Café, we are providing you with a little music history of the 1990's, 2000's and this decade. Get to know a little about the artists that have shaped your musical vocabulary by taking in what has led to the music landscape of today.  Behold... Z107.3's This Week In Pop Music History!
December 6th - December 12th: See how Adele, Mariah Carey, Eminem, P!nk, Juice WRLD, Destiny's Child and Coolio.  marked this week in history for pop music from the past 30 years.
The rapper wins Single of the Year at the Billboard Music Awards for his song 'Gangsta's Paradise'.
The girl group is #1 on the Billboard Hot 100 with 'Independent Women Part I'.  The song was a part of the movie soundtrack to the Charlie's Angels reboot starring Lucy Lu, Cameron Diaz and Drew Barrymore.
The Detroit rapper is #1 on the Billboard Hot 100 with 'Lose Yourself'.  It spends 11 weeks at #1.
"All I Want For Christmas Is You" by Mariah Carey becomes the first ringtone certified Gold for sales of over 500,000.
#1 on the Billboard Hot 100 is 'Raise Your Glass'.  In fact, solo female artists rule the top of the Billboard Hot 100 this week in 2010, including Katy Perry with 'Firework' at #2 and Rihanna with 'Only Girl (In The World)' at #3.
The incomparable British singer is #1 on the Billboard Hot 100 with "Hello".  It'll spend 5 weeks at number one.
The rapper dies at age 21 after having a seizure on a jet plane.
MORE: See 30 toys that every '90s kid wanted
More From WBZN Old Town Maine