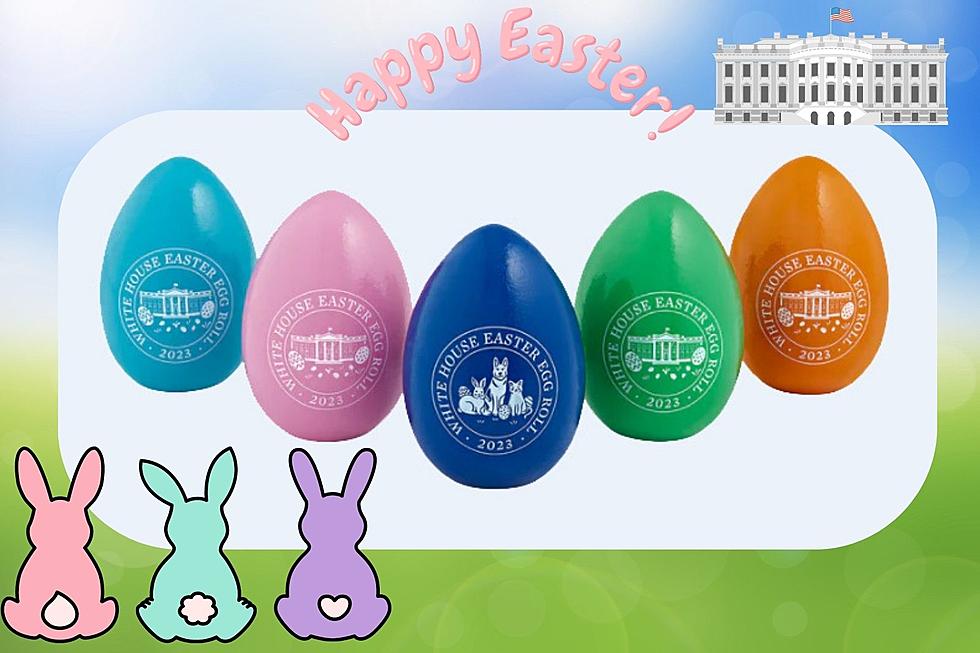 White House Easter Egg Rollers Get Cool Wood Eggs Made in Maine
whitehouse.gov1/shuttertop, ThinkStock
A Maine company has been busy making wooden Easter eggs that will be a part of Monday's Easter Egg Roll festivities at the White House.
What is an Easter Egg Roll?
Each year, there's a huge celebration outside the White House for Easter, which includes an egg roll, egg hunt, and plenty of live music. There's a field trip to learn more about farming, a talent show, and a kids' obstacle course. The entire event is geared toward young children, who can have their pictures taken with the Easter Bunny. It's a fun way to celebrate the holiday that even includes a beautiful keepsake from Maine.
Let me clarify one thing - the Egg Roll is not a mixture of meats and vegetables in a buttery, flaky crust. (couldn't resist) It's actually a chance for kids to compete with each other by using a spoon to roll a colored egg down a course. Then there's the Egg Hunt, which involves finding eggs that are filled with some sort of small prize.
What's the Maine Connection to This Event?
But perhaps the coolest part of this event involves a company in Maine that has been busy making a bunch of colorful, beautifully decorated wooden eggs, that will be given to the kids taking part in the event as souvenirs. Wells Wood Turning & Finishing creates the eggs and paints them bright colors, which are chosen by the First Lady. This year's batch includes one called the 'Biden Blue' egg, which features images of the First Pup Commander, First Cat Willow, and a cute bunny.
Can We Get Some of These Eggs, Even If We're Not in Washington D.C.?
If you think the eggs are pretty cool and want some for yourself, you don't have to find a kid to take part in the festivities and travel to Washington D.C. The egg batches are for sale online, through the White House Historical Association. For just $34.95, you can have a full set of five White House Easter Eggs, made in Maine, using Maine materials, by Maine employees.
Discovering Maine's Wineries: A Guide to Visiting My Fave Wine Producers in the State
Maine may not be known for it's production of wine but that doesn't mean we don't put out incredible and local wines! Here's a list of my favorites!
Here's Who's Performing at Gillette Stadium in 2023
More From WBZN Old Town Maine