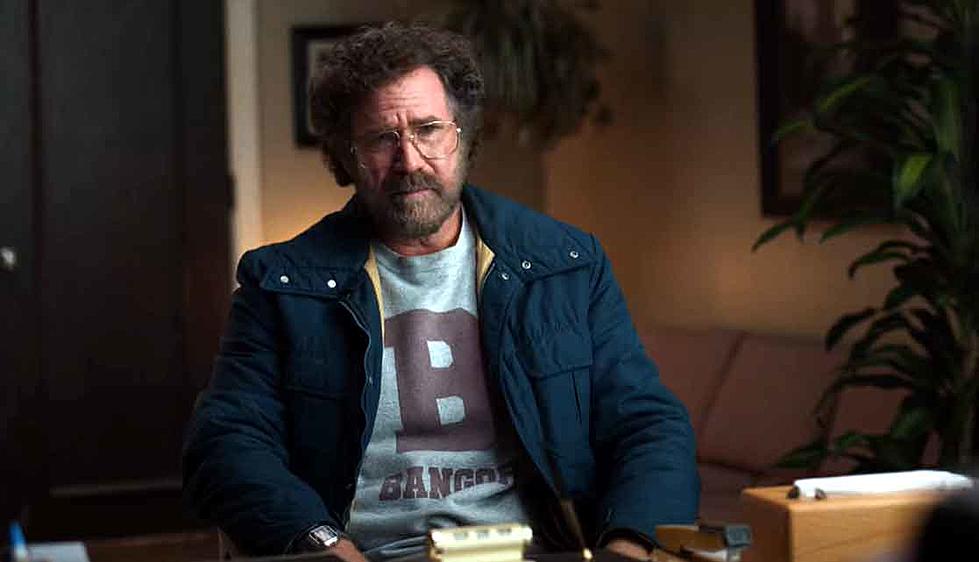 Will Ferrell Sports Bangor T-Shirt in 'The Shrink Next Door' Trailer
Apple TV via YouTube
Inquiring minds want to know: Is Will Ferrell wearing an old-school Bangor High School T-shirt in the trailer for his new series "The Shrink Next Door"? And if so, why?
The shirt in question pops up in the trailer for Ferrell's new project at about the 1:22 mark of the trailer. The 8-episode series, which is set to stream on Apple+ this November 12, follows the story of Martin Markowitz (Ferrell) on the brink of a mental breakdown.
Markowitz seeks help from a therapist, Dr. Isaac 'Ike' Herschkopf (Paul Rudd), and ends up being hoodwinked and swindled into handing his entire life over to the man he sought out to help him.
What's even more unbelievable is that the story is apparently based on real-life events, first reported by investigative journalist Joe Nocera, as part of a podcast. Nocera happened to move in next door to Markowitz and noticed something was off about the situation with his shrink.
Aside from how fascinating it is that someone could have that much of a manipulative pull over another person for more than two decades, I'm also curious about the origin of that Bangor shirt.
As you can see, it is sporting our Bangor's school colors, which leads me to believe it may, indeed, be representing Bangor, Maine. Of course, there are several other cities and towns named Bangor -- 10 of them in the United States, in fact -- so perhaps it's a nod to one of those. Nah.
Did Ferrell's character, Martin Markowitz, have a connection to Bangor, Maine somehow? After a bit of sleuthing, we found that Ferrell or (Ferrell's character) could be a big Stephen King fan. Check out this photo.
Or perhaps some lower-level costumer is the one with the connection and slipped that item into Ferrell's wardrobe, under the radar, as a nod to his/her hometown? Do any Bangor graduates recognize the shirt and/or when it may have been in circulation?
Or just maybe Ferrell just wanted to give Bangor a shout-out after his Saturday Night Live portrayal of a "Dickinson's" (Dysart's) diner who had trouble remembering his lines in a commercial for chicken pot pie?
Perhaps we'll just have to wait and see if that mystery is explained when the series streams this fall.
14 Times Jeopardy! Mentioned Bangor, Maine
Bangor, Maine has been the subject of many Jeopardy! questions throughout the show's history. Here are 14 times our beloved city was mentioned on the beloved game show.
Movie & TV Celebs From Maine
More From WBZN Old Town Maine