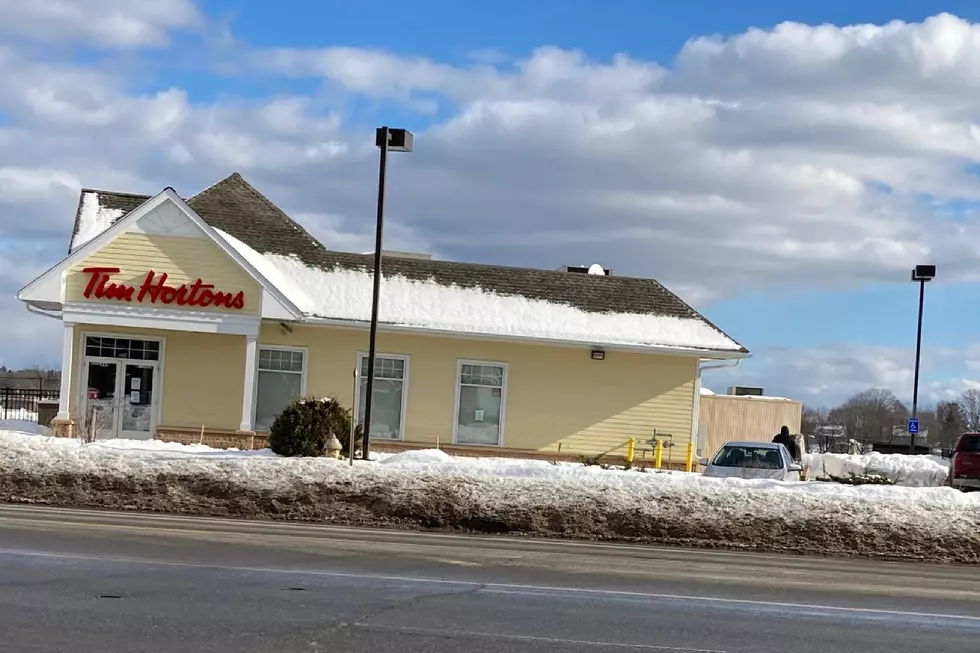 Tim Hortons Main Street Bangor Expected To Re-Open Today
Scott Miller
When they closed the Tim Hortons on Main Street in Bangor in late 2021, the sign said it was only temporary
And after over a year, deliveries were being made yesterday, and the word on the street is they are re-opening today.
Tim Hortons has other locations in the area, although some of their locations closed and did not re-open.
Tim Hortons is still on Odlin Road in Bangor, On Broadway in Bangor and on Wilson Street in Brewer.
And now Tim Hortons is back at 444 Main Street in Bangor.
Does anyone not know the history of Tim Hortons?  Named for former NHL hockey player Tim Horton, the chain started in Canada in the 60s. They are the Canadian version of Dunkin and Starbucks combined. To say that they are sometimes on two of four corners at an intersection is not an exaggeration.
Tim Horton expanded to the U.S. in the 80s and is now in many countries around the world.
But Tim Horton never got to see the success of the company named after him. He sadly died in a car accident in the '70s while a member of the Buffalo Sabres.
Here is Tim while with Toronto Maple Leafs playing against the Boston Bruins. Johnny Bucyk is in the middle. Pit Martin is on the right.
That is the story of the namesake for Tims. Or as they call it in his native Canada, Timmies.
And for what it is worth, this sign was still in the window as of yesterday afternoon.
20 of the Most Popular Chain Restaurants That Maine Doesn't Have
From popular buffets to trendy burger and chicken joints, here are 20 of the most chain restaurants that don't exist in Maine
7 Famous Fast Food Chains That Started in New England
We all know America Runs on Dunkin. But that's not the only big-time, American fast food restaurant to get its start in New England...
More From WBZN Old Town Maine