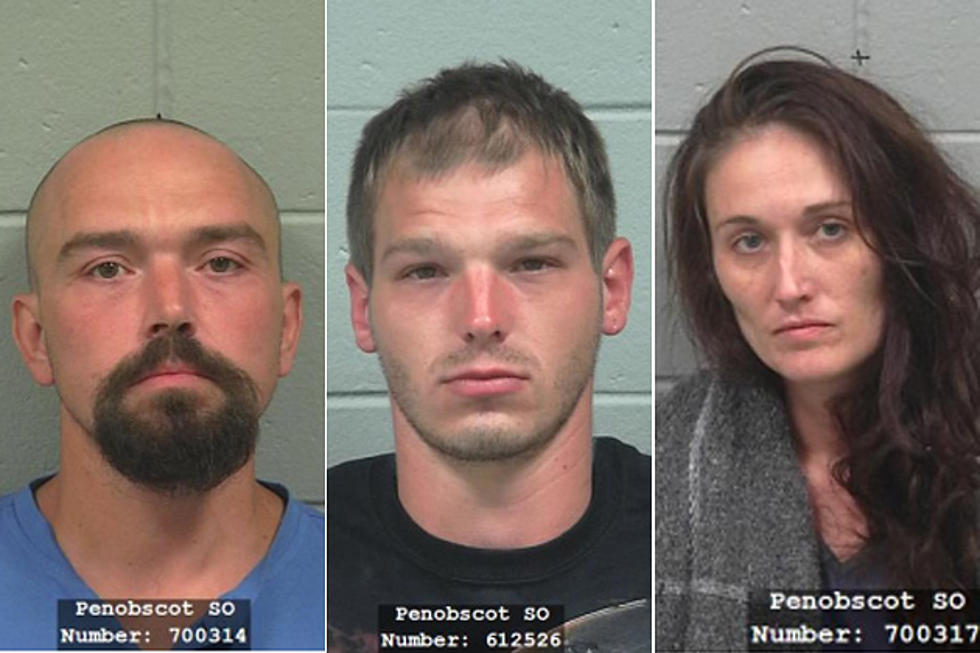 Three Arrested On Heroin Charges Over The Weekend In Holden
Robbins, Baughman, Pomichter (PCJ)
A Deer Isle man and a man and woman from Harrington were arrested in Holden over the weekend for allegedly being in possession of heroin.
Kyle Baughman, 25, was arrested Friday around 11:30 p.m. The Deer Isle man was charged with possession of heroin.
Brandy Pomichter, 33, and Bryan Robbins, 33, both of Harrington, were both arrested after police responded to a call Saturday around 7 a.m., according to WABI, which also reported that Pomichter and Robbins were each charged with class C felonies due to the amount of heroin police say they found.
"We are seeing more and more heroin in Holden and we have had to actually administer narcan here this year to people," said Holden Police Chief Chris Greeley. "And, we've had overdose deaths. So, we are seeing in a relatively small town like Holden, we are seeing the impact of heroin."
More From WBZN Old Town Maine