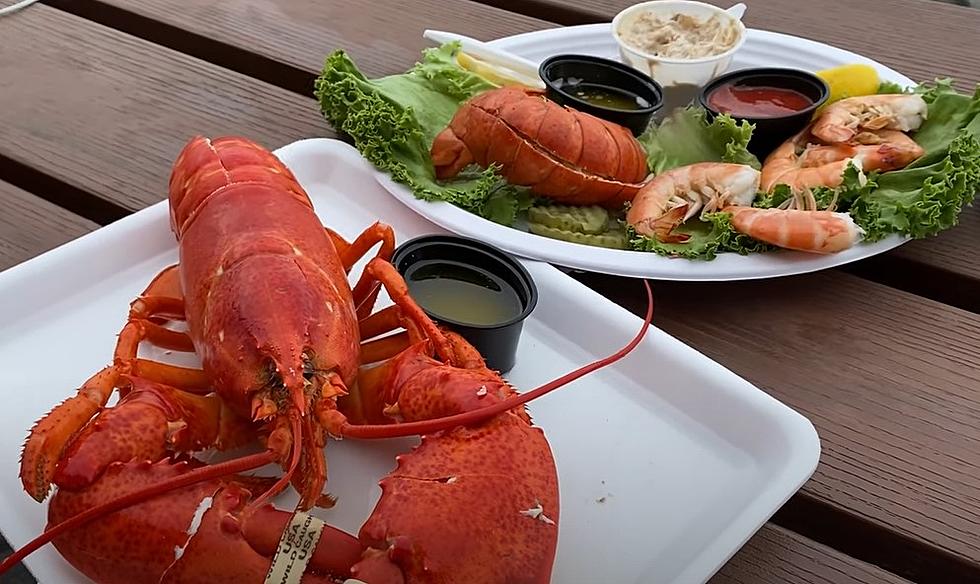 The 2023 Opening Dates For Your Favorite Maine Lobster Pounds
AlexKerry YouTube
It's that time of year again! Who is hungry for Maine seafood?
As the weather finally starts to warm, the 2023 season for lobster pounds & shacks is upon us across the state.
One of the great things about hitting the open road to explore Maine, is the abundance of mouth watering food that we are blessed to have, from Fort Kent, to Kittery. With this in mind, we did some detective work for you, and found out when some of these seasonal hot spots will be opening for the year.
The first time the term "lobster pound" was used, was on Vinalhaven Island, in 1875 to describe a method of storing live lobster by running fresh seawater through their storage containers. Now, it means let's eat! There is no shortage of places to enjoy delicious Maine seafood, so get ready to strap on the feed bag and enjoy!
Here are opening dates for some of the most popular establishments in Maine:
Island Lobster Company 20 Island Avenue, Peaks Island. Opens May 4th
Ruth & Wimpy's 792 US-1, Hancock. Opens May 10th
Young's Lobster Pound Fairview St. Belfast, Maine. Now open
Five Islands Lobster Co. 5 Islands Rd, Georgetown. Opens May 13th
Jones Lobster Company 421 Main Rd, Holden. Opens May 2023
Beal's Lobster Pier 182 Clark Point Rd, Southwest Harbor. Opens May 15th
Ogunquit Lobster Pound 504 Main St, Ogunquit. Now open Friday-Sunday
Thurston's Lobster Pound 9 Thurston Road, Bernard. Opens Memorial Day weekend
The Lobster Shack At Two Lights Two Lights Road, Cape Elizabeth. Now open
Stewman's Lobster Pound Bar Harbor Regency, Downtown Bar Harbor. Opens Memorial Day weekend
Dockside Guest Quarters & Restaurant 22 Harris Island, York. Opens May 12th
Red's Eats 41 Water Street, Wiscasset. Now open
Mabel's Lobster Claw 124 Ocean Avenue, Kennebunkport. Opens May 2023
Perkins Cove Lobster Shack 110 Perkins Cove Rd, Ogunquit. Now open
Trenton Bridge Lobster Pound 1237 Bar Harbor Rd, Trenton Opens Father's Day Weekend, June 17th
Day's Maine 1269 US Route One, Yarmouth. Opens May 27th
Mc Loon's Lobster Shack 315 Island Road, Spruce Head Island. Opens May 27th
Claw's 743 Main Street, Rockland. Opens May 24th
Cook's Lobster & Ale House 68 Garrison Cove Road, Bailey Island. Now open
Perry's Lobster Shack 1076 Newbury Neck Road, Surry. Opens May 2023
Union River Lobster Pot 8 South St, Ellsworth. Opens June 2023
Fox's Lobster House 8 Sohier Park Road, York Beach. Opens April 26th
Boothbay Lobster Wharf 97 Atlantic Ave, Boothbay Harbor. Opens May 26th
Abel's Lobster MDI 13 Abels Lane, Mount Desert. Opens May 2023
15 Scenic Restaurants With the Best Views in Maine
More From WBZN Old Town Maine