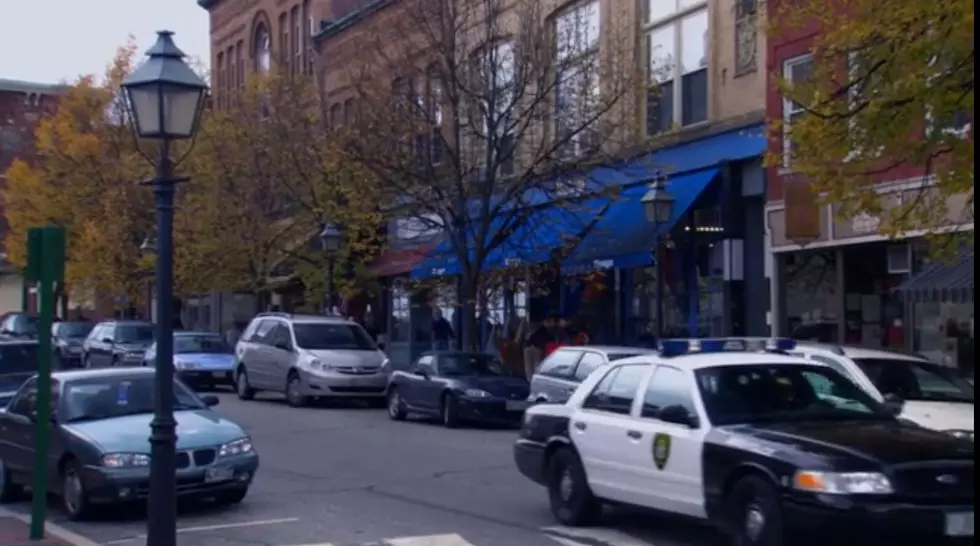 That Wasn't Lewiston We Saw on 'Criminal Minds,' But It Was Maine
CBS
Mainers were tuning into Wednesday's episode of Criminal Minds on CBS to catch scenes of Lewiston in an episode set in Maine's second largest city, a fact that was mention during the episode. One shot of what appears to be Lewiston, wasn't. However it was a location in Maine.
When a team of FBI agents arrive in Lewiston to investigate a string of vicious murders, there's an establishing shot of what viewers would assume is the police station as the following scene shows the agents talking with Lewiston police. Here's the shot they used.
The producers did their homework. That is a shot of Maine, but it is not Lewiston. It looks very much like Lisbon Street in the downtown area of Lewiston, except that you can clearly see a Reny's store in the shot and there isn't one in Lewiston. The police cruiser is also not a Lewiston cruiser and appears to be digitally added.
The actual shot is of Front Street in Bath which looks very much like Lisbon Street. Here's a more recent shot of what this area looks like from Google Street View.
You can see from the above 2018 shot that the awning for Reny's is now green rather than blue, so what they used is likely some older stock footage. Stock footage of Maine was also used in an episode of Designated Survivor on ABC that showed an aerial shot of Maine Medical Center as a stand in for a Washington D.C. hospital.
Other than that one shot, there didn't appear to be any other shots of Lewiston or Maine for that matter, but several mentions of Lewiston during the show.
If you missed the episode, you can watch it on CBS.com.
More From WBZN Old Town Maine