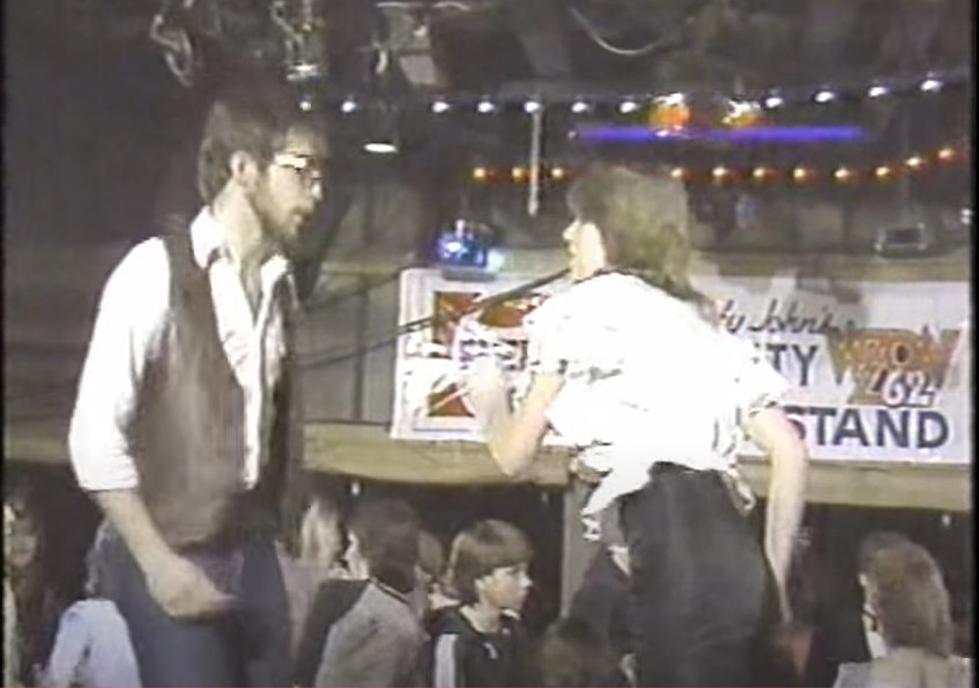 #tbt 80's Bangor Area Teens Get Down With 'Bounty Bandstand'
Ken Talon YouTube
Super cool, bitchin' feathered hair, parachute pants, and bandanas...those were the days!
I posted this two years ago, when the pandemic was just starting, and we were staring down the barrel of a few months trapped indoors. It was a nice video bowl of comfort food at the time. Now, as this is almost in our rearview mirror, you can actually go out and enjoy dancing again.
Where Hollywood Slots now stands in Bangor, used to be the home of the iconic nightclub, The Bounty Tavern, which was part of the Holiday Inn, and a place where I was a DJ for a time back in the late '90s, and I spent more than a few evenings there for fun as well.
On WVII Channel 7, they used to run a program called Bounty Bandstand, where local area high school teens would dance to the Top 40 hits of the day. It was hosted by radio personality "Mighty John" of Z-62 fame. Our friend and co-worker, the late, great, Chuck Foster, was the guy who told me to look up these videos, and boy are they a treat! It was the Bangor version of Studio 54 for teenagers.
This episode from 1985 features students from Orono High School and let me tell you, the fashions of the day alone are worth watching this video. Besides, you just may know someone!
Check out the totally bitchin' 80's tunes from John Parr, Teena Marie, ZZ Top, Kiss, The Pointer Sisters, Ratt, Cyndi Lauper, Loverboy and Mick Jagger.
This episode from 1984 features students from Lee Academy. At about the 2-minute mark, there is a guy who looks exactly like Nite Show host, Dan Cashman, although he would have been too young to be there, we did a double-take when we saw it!
Watch these are teens get down to songs from Autograph, John Parr, Chaka Khan, Prince, Kiss, Madonna, John Fogerty, and Teena Marie.
Mega Gallery of 25 Bangor Phrases That Are So '90s
Here are the phrases and references you would hear in the '90s here in the Bangor area. It includes the people, businesses and experiences that were uniquely '90s for the Queen City area.
More From WBZN Old Town Maine