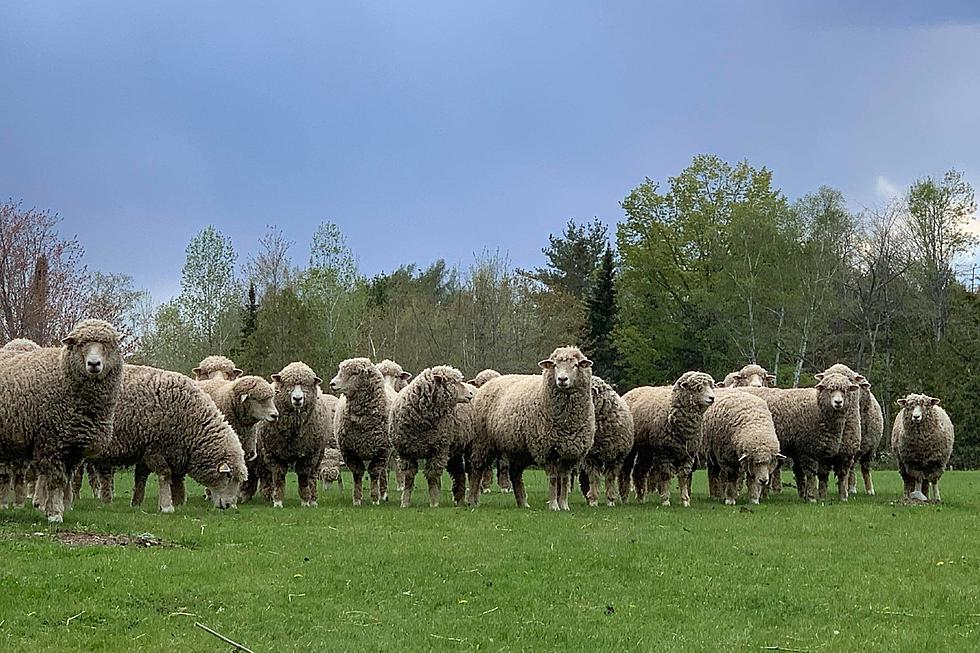 Sheep Shearing Event in Hermon Saturday
Trisha Martin Maple Crest Farms
Baa Baa Black Sheep, Have you any wool.  Yes Sir, Yes Sir, 3 bags full.
When was the last time you've been to a sheep shearing event? Here is your chance. This Saturday, Maple Crest Farms in Hermon, will host Sheep for a Cure. It will be all day beginning at 9 a.m., and it is a fundraiser to benefit Cancer Care of Maine in Brewer.
All the organizers of the event have a connection through cancer. Maple Crest Farms is owned by Garrett and Trisha Martin. Edie Kershner is a 4th generation shearer. Stacey Wilson is from the Maine team for the International Back to Back Wool Challenge.
Here's the process. First you hand shear the sheep, then you spin the greasy wool, and you end up knitting a sweater. It is a team effort and from start to finish, it all happens in the same day, ending by 5 p.m. Wanna witness it? Sure you do. The event this Saturday is free to the public, but donations are welcome. Maple Crest Farms is located at 2718 Union Street in Hermon.
Maple Crest Farms is recognized in this month's Yankee Magazine Best of New England Farm Animal Fun category.
This Saturday there will also be Blacksmith's Demonstrations, various vendors, lots to see on farm tours, and so many other family friendly things on what looks to be a great weather day. Animals, flowers, water. What could be better.
The organizers have gathered some sponsor donation money for the Cancer Care of Maine, but remind anyone attending that they don't have a device to accept card donations, so please bring cash or a check.
When I asked Trisha about how it all started, she said
I was in remission in 2016 and decided I wanted a donkey. So adopted 4 donkeys, and a mule and it exploded from there. Most all of the animals are rescued animals
Saturday at Maple Crest Farms. Pack the family a picnic lunch and make a day out of it.
40 Trails Within 20 Minutes of Bangor
Here's a bucket list of areas to visit for a workout, a walk with the dog or a weekend walk with the kids. Here are 40 easy to get to, convenient locations to get out in the Bangor Area.
11 Activities in Maine Your Kids Will Actually Want to Do This Summer
Kids enjoy a lot of things but for summertime fun, it all comes down to 5 groups; amusement/water parks, animals, sports, learning, and the beautiful outdoors. If you're looking for some serious family fun this summer, start checking these off your bucket list.
More From WBZN Old Town Maine