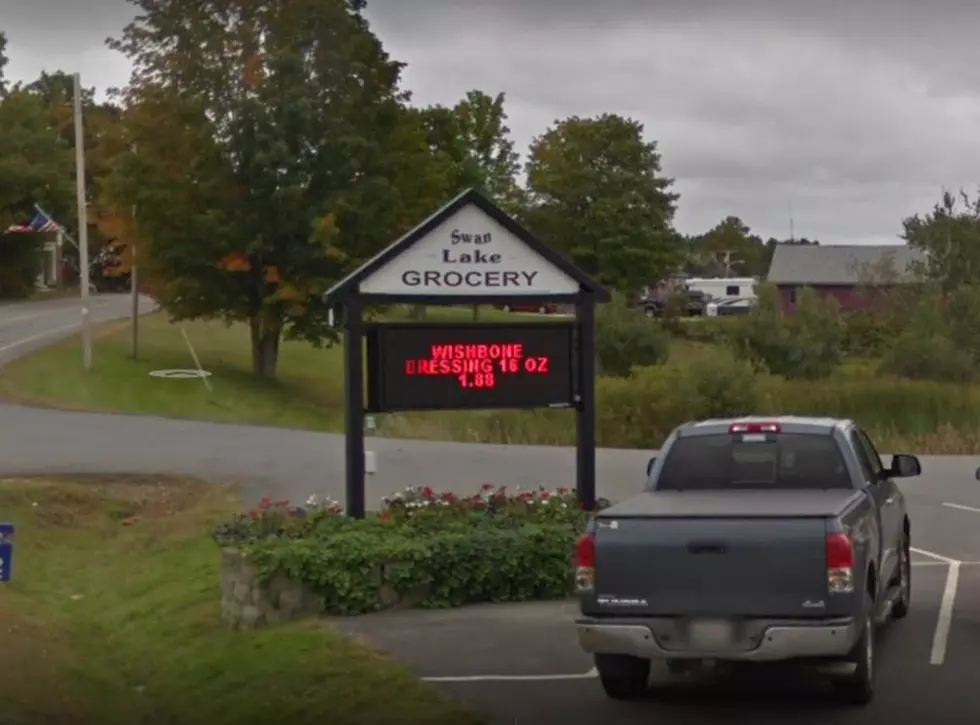 Rebuilt Swan Lake Grocery Sets Tentative Reopening Date
Google Maps
A small town store is the heart of the community, and when it disappears for five months or so it creates a definite feeling of loss for everyone.
The Swan Lake Grocery, which is about a 40 minute ride from downtown Bangor and sits at the end of the lake in Swanville, had to abruptly close it's doors back in early October of last year when a young man from New York missed the curve and struck the building, setting it on fire.  The man was killed in the accident.
Rob and Deb Newcomb had been running the store for over 40 years and Ms. Newcomb recently told the Bangor Daily News that following the fire, "It was complete devastation. Our hearts still go out to the family."
Suddenly the small community was without it's hometown grocery store, which was well known for supporting local schools and providing supplies to everyone in the area including older senior citizens with no where else to shop during this pandemic.
But after nearly five months of painstakingly rebuilding the store the owners have set a tentative reopening date of March 3rd, which makes everyone in that area very happy.
Recent photos posted to Facebook show spiffy new floors, walls, ceilings and display cases, and this week employees of the newly redone Swan Lake Grocery were busily stocking shelves with canned and jarred goods, and even an Easter candy display.
Over the five month period townsfolk continually asked the Newcombs how they were coming along with the store and when the reopening would be, and now with a tentative date of March 3rd they have their answer.
"It's really a staple of the community. People are excited for sure", said Ms. Newcomb.
LOOK: 15 Discontinued McDonald's Menu Items
CHECK IT OUT: See the 100 most popular brands in America
More From WBZN Old Town Maine