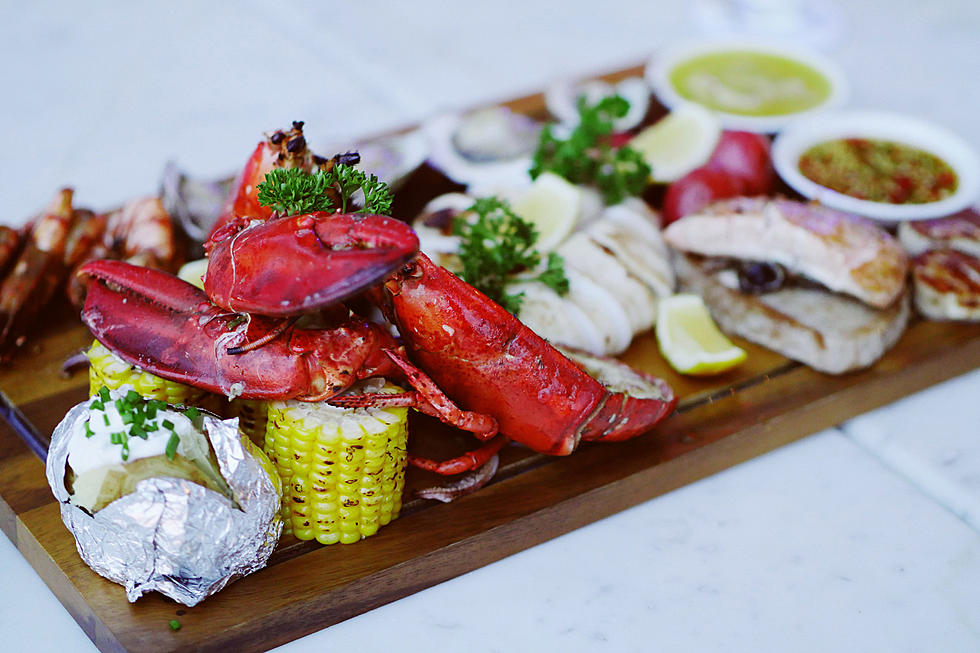 POLL: Where Is The Best Seafood Served In Eastern Maine?
Wang Xi Yin/Unsplash
There's nothing fishy about this poll.  All right, maybe there is.
Just like everyone else, our online readers and on-air listeners love to eat, and because we reside right here in the great state of Maine a lot of what we like eating is seafood!
Yes, that's right, pile it on the plate.  Many of us love a good dish of mussels or a bucket of steamed clams, and more than a few of us dream daily about biting into a crab or sweet-tasting lobster roll.
Then of course there's fried seafood, the kind that one drives miles for.  Fried clams, shrimp, or a fried haddock sandwich are always a favorite weekend treat, or maybe something that you score at your favorite restaurant or take out on the weeknights that you just don't feel like cooking.
So throughout this past year, we've run polls asking where to go for hamburgers, pizza, Chinese food, steakhouses, Italian sandwiches, breakfast, barbeque, and ice cream.  Now, it's seafood.
Where are your favorite places to go for seafood in eastern Maine?  In cities and towns like Old Town, Bucksport, Ellsworth, Bar Harbor, and Bangor? Yes, we know it's a common question that a tourist from Massachusetts or New Jersey would ask you, and we apologize for that, but we really want to know!
You'll notice that we didn't include "my kitchen or my house" as a response in our poll, because we just take it for granted that what you cook is the best, and you probably don't want a random tourist from Massachusetts or New Jersey just stopping by for clams.
Thanks for taking our seafood poll, and if we missed your favorite place then please add it in and we'll add it to the list.
$1.75 Million Island Paradise Is Ellsworth's Most Expensive Home For Sale
Would you jump into the pool or the lake? Decisions, decisions, decisions.
Wow, this place is really nice. A 6000 square foot, 4 bedroom, 5 bath island paradise with a big, beautiful pool as well. Sign us up!
Isle Wood is located at
452 Philips Way
in Ellsworth with 1000+ feet of shoreline on Branch Lake, the City of Ellsworth's water source. The water is crystal clear in both the lake and the pool for that matter.
The French-style home that was built in 1996 is located on an island with it's own bridge to the mainland, so if you dig privacy, then this is your place! It's also been renovated extensively and set up for year-round living.
We found it listed by Acadia Realty Group for $1.75 million and it includes over 5 acres of land, which gives you plenty of room to have the time of your life.
$3.5 Million Bar Harbor Estate For Sale Includes An Amazing Pool
The stuff that dreams are made of!
Wow, look at this huge solar-heated saltwater swimming pool, which is part of this $3.5 million dollar estate for sale located on the shore of Salsbury Cove in Bar Harbor. There's certainly enough room in it for all of your family and friends, and then some! Just imagine the pool parties that you could hold here. Where's that volleyball?
The property built in 2009 is located at 65 Shore Acres Road and consists of the main house and a couple of really nice seasonal guesthouses on 2.64 acres right on the shore. All total we're talking 6 bedrooms and 5 bathrooms and a total of 5,826 square feet. Pretty amazing, and that's what your guests are sure to say when they stop by to visit or to spend a few fun-filled and relaxing days by the ocean in Bar Harbor.
20 Maine News Stories that Have Shocked Us Since the Year 2000
These 20 news stories, from the past 21 years, had an impact felt around the state. Here are the stories that captured our attention are listed in no particular order.
More From WBZN Old Town Maine