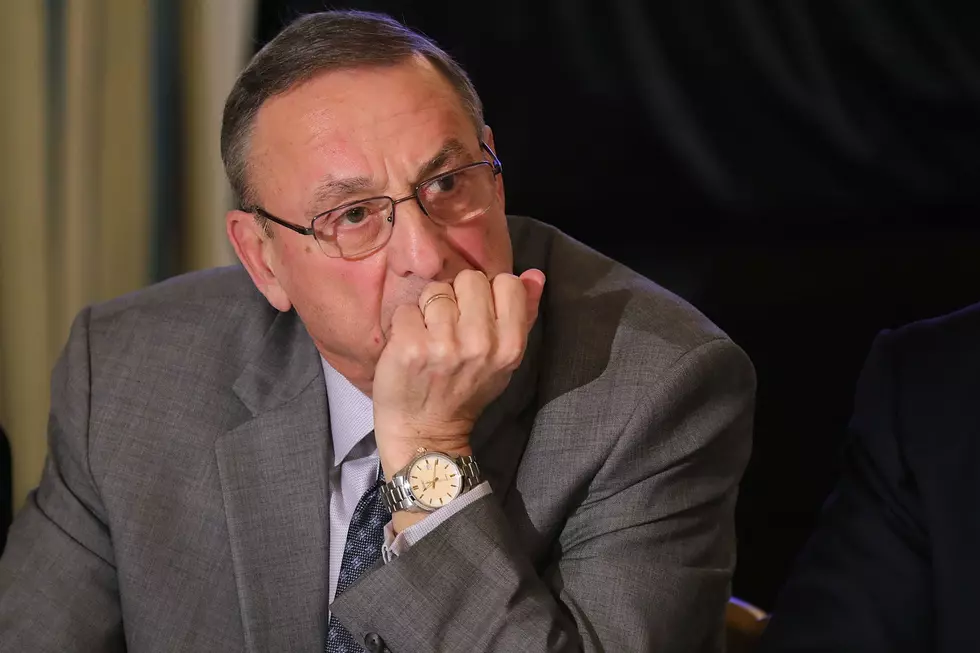 Paul LePage Says He Plans to Run For Governor in 2022
Chip Somodevilla, Getty Images
Former Maine Gov. Paul LePage said during a radio interview this week that he plans to  run for governor again in the next election.
LePage, 71, confirmed his plans during a visit to the Howie Carr show on Wednesday. The last few months have seemed like a game of "will he or won't he," as LePage has changed his tune several times. Carr pushed LePage for an answer, and he confirmed he plans to run against Gov. Janet Mills in 2022.
The former governor said he's not happy with the way the Mills administration is handling the COVID-19 pandemic and, specifically, her plan for reopening the state. He says he plans to move back from Florida and, once again, become a Maine resident.
He told Carr that he believes that, by the time Mills' term is up in 2022, the state will be in worse economic shape than it was when he was first elected governor in 2010 and he feels he has the skill set to fix it.
LePage, a Republican, served as Maine's governor from 2011-2019.
Enter your number to get our free mobile app
KEEP READING: 10 Most Mispronounced Towns in Maine
More From WBZN Old Town Maine