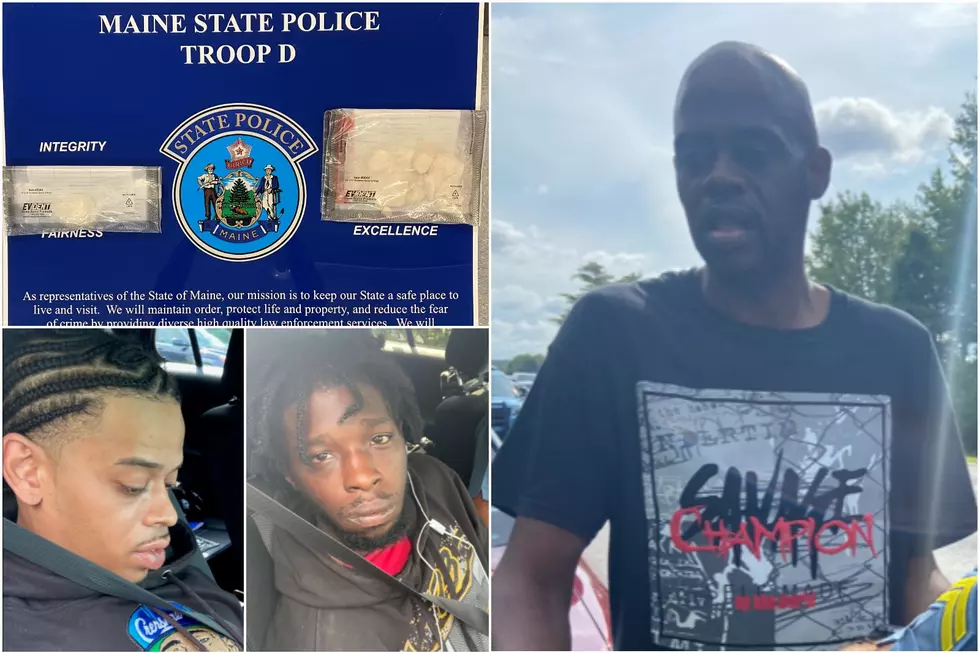 NY Men Allegedly Throw Drugs Out of Car in Front of ME Troopers
Maine State Police
Three men from New York are facing drug charges in Maine after they allegedly threw their drugs out the windows of a car, in front of State Police.
It was around 3:00 on the morning of August 16th when Maine State Police Troopers stopped a vehicle for speeding. The vehicle was traveling north and contained three people, who police say immediately began acting suspiciously. When the trooper went back to his cruiser, several white bags were thrown from the car window. Officials located and seized the bags, before placing the men under arrest.
31-year-old Ralph Scurlock, 52-year-old William Pickney, and 26-year-old Edward McDowell, all from Bronx, New York were taken to Twin Bridges Jail in Sagadahoc County, charged with aggravated trafficking.
The drugs were tested and found to be 34 grams of cocaine and 148 grams of fentanyl.
More From WBZN Old Town Maine