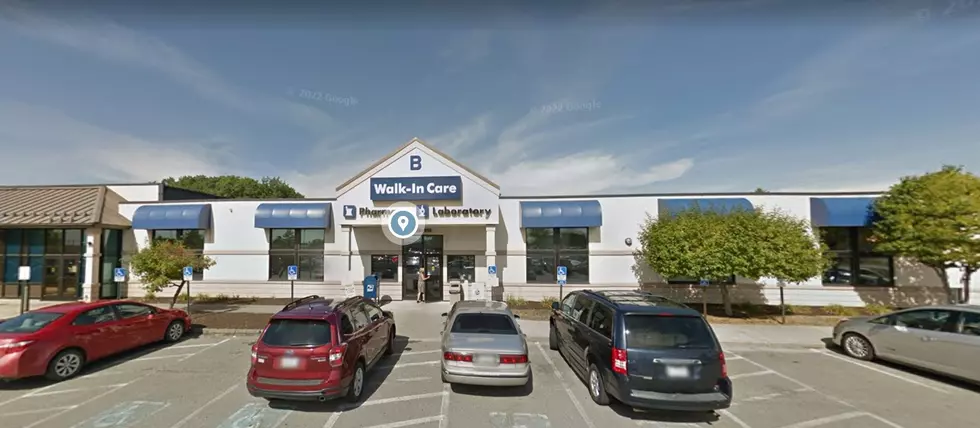 Northern Light's Walk-In-Care On Union St. To Temporarily Reduce Days They're Open
Northern Light Walk-In-Care, Google
If you're in need of Walk-In-Care services in the Bangor area, you'll want to take note of a recent change to the hours of operation for the Northern Light Walk-In Care facility at 925 Union Street.
According to hospital representatives, the change is a result of a restructuring of their care model at that particular facility. The walk-in-care facility will now be closed Wednesdays, Thursdays, and Saturdays.
"Walk–In Care will be open on Mondays, Tuesdays, Fridays, and Sundays from 8 am to 7 pm. We plan to resume seven day per week service at Walk-In Care later this winter, however, people in need of non-emergency care during the hours Walk-In Care is closed should contact their primary care provider. Virtual Walk-In Care is also available through the My Northern Light Health app. Virtual walk-in care is available 9 am to 7 pm, seven days a week from the convenience of your computer or personal device."
The Northern Light website for the Union Street Walk-In care says the facility is designed to treat folks for minor illnesses and injuries in a different way than an E.R. setting does.
"If your primary care doctor is unavailable, you don't have a physician, or you are from out of town, just walk into our Northern Light Walk-in Care on Union Street in Bangor. You'll receive expert, compassionate, and immediate care for broken bones, sprains and strains, minor injuries, and illnesses. Our highly skilled providers are ready to see you without the long wait times and expensive co-pays of an emergency room."
The new schedule started Monday, January 2.
10 Maine Counties With The Most Crimes Committed in 2021
These are the top 10 Maine counties that had the most crime reported in 2021. The No.1 county may or may not surprise you...
More From WBZN Old Town Maine