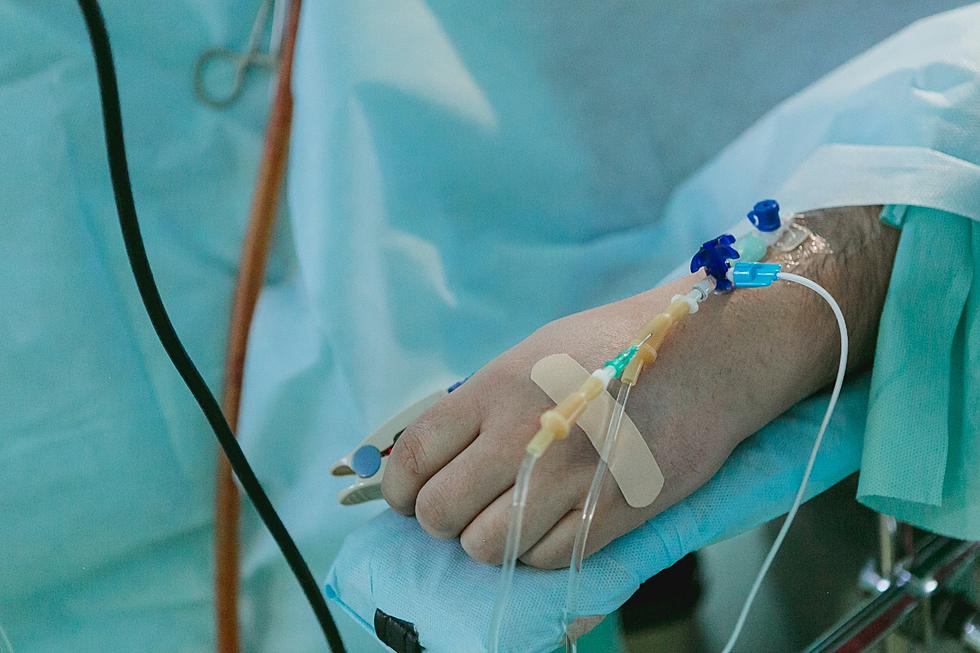 Due to the changes of the pandemic where the area, along with the whole of the United States, are seeing a surge in positive COVID cases, hospitalizations and patients receiving critical care, Bangor's Northern Light Eastern Maine Medical Center has changed its visitors hours.
Details on Visiting Changes
The hospital put out a message on Monday on its website and on social media, and instituted on Tuesday, about the change in the hours. The new visitor hours for the majority of adult inpatients are between 2 PM and 4 PM only. Additionally, each adult inpatient is permitted to have one visitor at a time, preferably of the same household as the patient such as a spouse.
Also changing is visitors in the Emergency Department. According to information put out by Northern Light Eastern Maine Medical Center "Visitors are permitted only for patients who are unable to advocate for themselves or require a legal guardian. If a patient qualifies for a visitor, one support person is permitted 24 hours a day."
Exceptions to the Revisited Visitor Restrictions
The hospital states that certain circumstances can allow for adjustments upon review by nursing leadership. The hospital has also provided a number to connect with patients in the hospital with a phone number: (207) 973-8110.
A Lot of Changes Of Visiting Hours During the Pandemic
We've seen lots of changes to visitation requirements from Northern Light Eastern Maine Medical Center during the pandemic. In December 2020, we saw visiting hours restricted to what they are now, just two hours a day from 2 P.M. to 4 P.M. Since then, the pandemic numbers have judged precautions by the hospital when it comes to their visitor hours, expanding and restricting as infection numbers waxed and waned and as new information about the virus became known. Last year in June, we saw hours become expanded to 2 P.M. to 4 P.M. In August of 2021, it was changed again to one visitor between 2 P.M. and 7 P.M.  Now we are working our way back to the restrictions that were imposed in December of 2020 and again in June of 2021.
See more information about the adjusted hours at the Northern Light Health 'News & Events' page.
Top 25 Stories In Bangor In 2021
Expensive homes, browntail moth caterpillars, nostalgic Bangor. Here's what we in the Bangor area were talking about, sharing on social media, and reading about for the year of 2021. Do you remember these stories or miss any? Take a look now.
Bangor's Best Sweet Treats
We asked listeners to name their must stop destination for sweets in the Bangor area
25 Actual Locations of Stephen King's Maine
Get to know the actual places in Maine that were apart of the famous author's upbringing and inspiration. From childhood homes to where he met his life partner, Tabitha, we take a tour of Maine using actual locations of the author's past.
See Striking Photos of the Tourism Industry During COVID-19
More From WBZN Old Town Maine