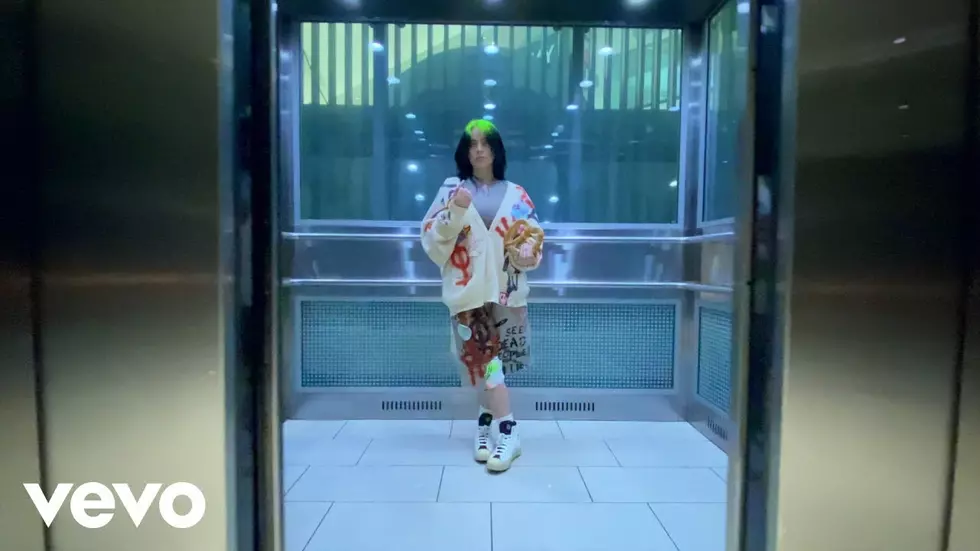 New Z Music-Billie, Ariana & More!
Billie Eilish YouTube
Are you ready for the return of the hottest female pop star on the planet? She's back!
Billie Eilish has dropped her new single: "Therefore I Am" It arrived yesterday, November 12, at 1 p.m
She's been pretty busy this year, all things considered. It's her third new single of 2020. She released the James Bond song "No Time to Die" in February, following it up with "my future" in July. Eilish and her brother FINNEAS performed the single at the Democratic National Convention.
It didn't take long for Ariana Grande to release a second single from her new album "Positions", in fact the title track is racing up the charts, but she dropped another one anyway. "34+35" The song's title and chorus reference a rather dirty topic, if you add the two numbers together, while the lyrics feature sexual puns, double entendres, and sex jokes.
During a recent interview on the Zach Sang Show, she was quoted as saying:
"I just think it's ridiculous, so funny and stupid. We heard the strings that sounded so Disney and orchestral, and full and pure. And I was just like, "Yo, what's the dirtiest possible, most opposing lyric that we could write to this?"
Grande also has a new fragrance out called R.E.M and there is a video that fills you in on that brand new product.
Drizzy is back! "Laugh Now Cry Later" is his latest and features vocals from Lil Durk. It's the first tune to drop from Drake's upcoming sixth studio album "Certified Lover Boy" Back in August 12, 2020, Drake posted a clip of himself and another person riding jet skis at night on his social media Turns out it was part of the video also for the song.
More From WBZN Old Town Maine