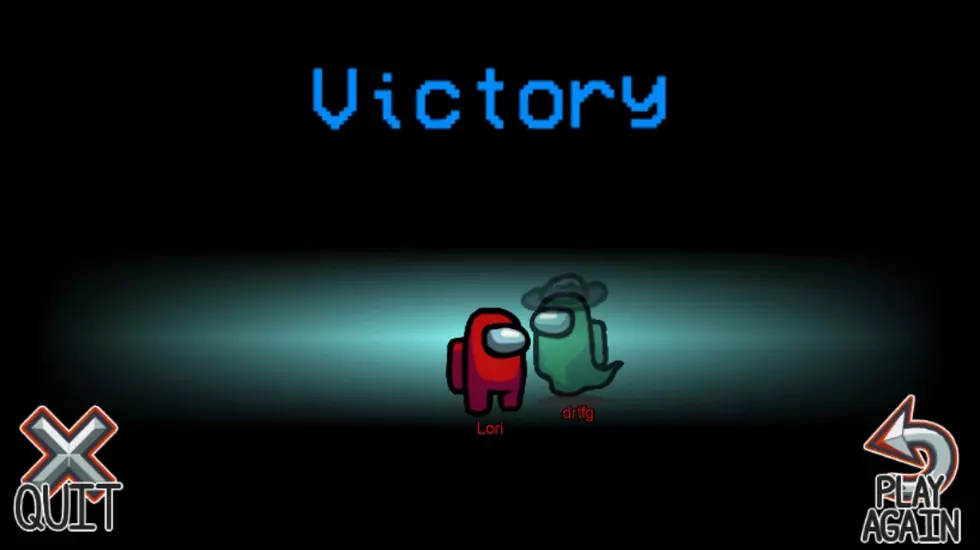 My House is Obsessed with 'Among Us'
TownsquareMedia
Do you know about this? If you said no, you are childless.
'Among Us' is this online game. According to the Today Show, it's a classic version of a whodunnit mystery with an outer space twist.
You have to figure out who the imposter is, not get killed or if YOU are the imposter, kill everyone! It's a multiplayer game and thanks to TikTok and YouTube gamers posting videos of themselves playing, it's become very popular! Even U.S. representative Alexandria Ocasio-Cortez (AOC) was on Twitch playing it! Needless to say, I couldn't avoid it and played with the kids.
You get into groups of between four and ten players, to perform tasks on a spaceship, sky headquarters or planet base. The problem? One player is an alien impostor out to murder everyone, and it's up to the rest of the group to figure out who it is.
Players have to repair the ship or base and get the crew back home, while the impostor tries to kill everyone without revealing they are the imposter. Players can also call emergency meetings to chat about who they think the impostor is. I played once and was the imposter (picked randomly from players). I ran around like a crazy person, on my phone, and ended up winning! 100% beginners luck!
It's pretty straight forward, just fast and furious. So mom...dad, you COULD play with the kids. Common Sense Media, suggested that you should be at least 10 to play because of the trickery and ya know, murder stuff.
Here's 10 Things That A Real Mainer Would Have
More From WBZN Old Town Maine