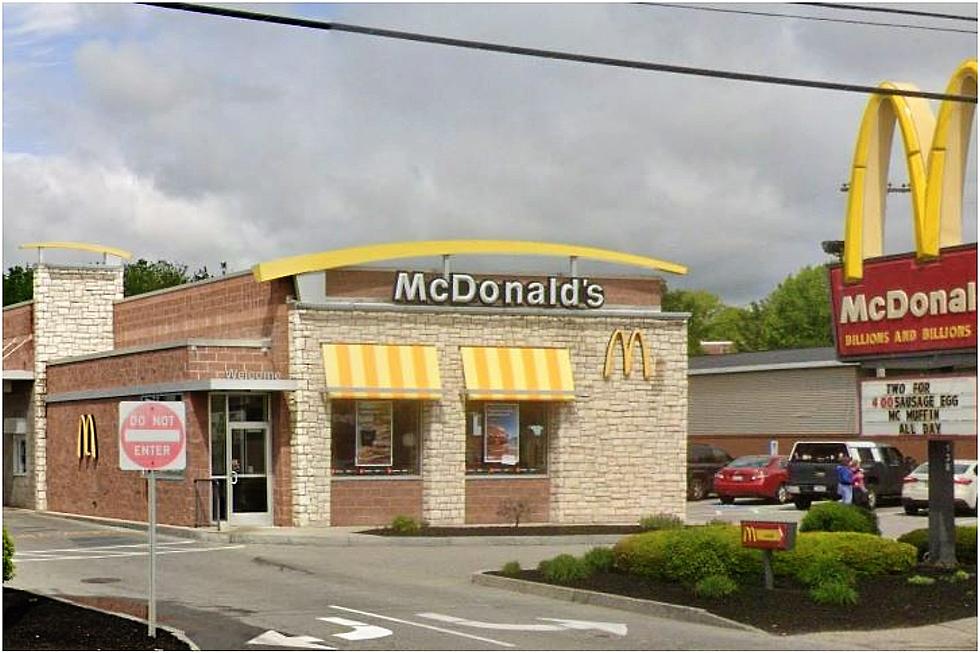 Mom Finds Suboxone in Happy Meal Box at Auburn McDonald's
Google
Two Auburn McDonald's employees are facing charges after a mother found illegal drugs in her son's Happy Meal box.
The incident happened on June 30, when Auburn Police received a complaint from a woman who had gone through the drive-thru at the Center Street McDonald's. She told police that she purchased a Happy Meal for her 11-year-old son and was shocked to find prescription Suboxone inside the box. The child was not harmed and the drugs were turned over to the police.
Auburn detectives launched an investigation, including reviewing the store's video surveillance footage and interviewing restaurant employees. They determined that the drugs ended up in the Happy Meal box accidentally, due to a worker who was covering the drive-thru window.
Police say 43-year-old Michael Sevey of Turner had the Suboxone prescription in his shirt pocket, along with a Bic pen. When he bent over to pick something up from behind the counter, both items fell from his pocket and landed in the Happy Meal box. The employee didn't realize the drugs had fallen from his shirt until later in his shift when the woman reported finding them. A further investigation revealed that Sevey had obtained the Suboxone from 29-year-old Mariah Grant of Auburn, who also works at the McDonald's.
Sevey is charged with unlawful possession of schedule W drugs. Grant is charged with unlawful trafficking in schedule W drugs. Both are expected to appear in court in November.
Suboxone is a prescription drug typically used to treat adults who are addicted to opioids.
LOOK: 15 Discontinued McDonald's Menu Items
Popular Eastern Maine Take-Outs
10 Most Mispronounced Towns in Maine
More From WBZN Old Town Maine