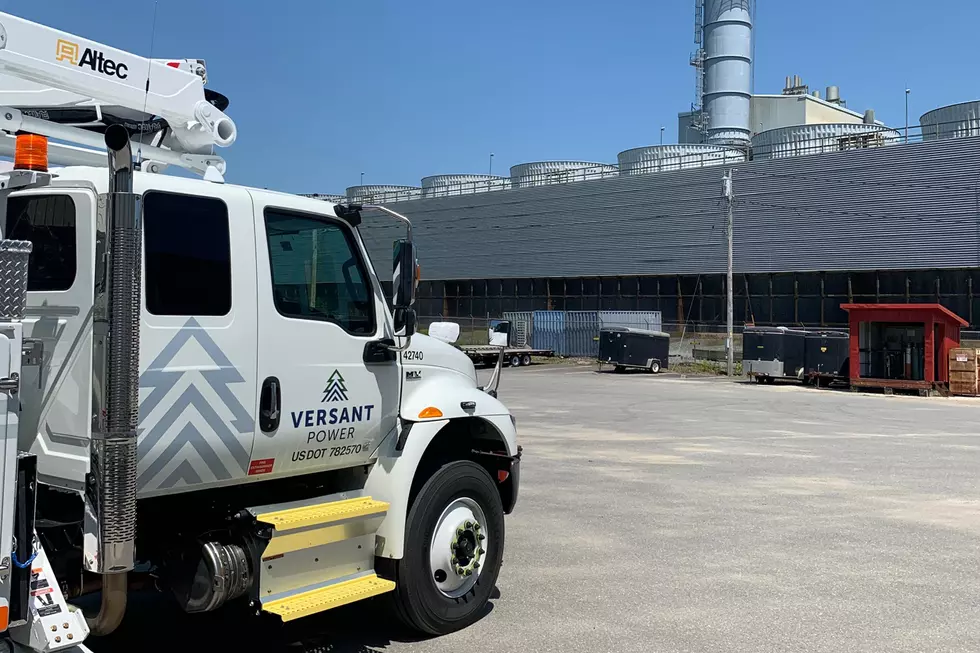 Many Versant Customers To See Monthly Power Bills Jump by $23 on Jan. 1
Photo courtesy of Versant Power
The Maine Public Utilities Commission on Tuesday approved an increase in the supply rate for customers of Verizon's Bangor Hydro District. The 41-percent increase in the supply rate will translate, on average, to an increase of about $23 for residential customers.
Versant does not control the standard offer supply rate. It is determined by a bidding process overseen by the Maine PUC.
"For residential and small non-residential customers, the Standard Offer price will be 16.4 cents per kWh effective January 1, 2023, 41 percent higher than last year," reads a release from Versant in response to the approved increase. "The Standard Offer supply amount accounts for about 60 percent of the total customer bill, therefore the total bill increase is about 20.7 percent for an average customer using 500 kWh/month, or an increase of $23.77, from about $114.78 to about $138.55."
In addition to the rate hike set to take effect in the new year, yet another increase may be looming for Versant customers in the summer of 2023.
In September, Versant notified customers that it would be seeking an increase in the distribution rate of power in the area. That increase would translate into another $12 a month for the average residential customer.
In its rate increase request, Versant outlined its plans for updates to its distribution system.
"With this rate change, Versant Power plans to: complete major projects, including replacing a metering system which has reached the end of its useful life; continue work to improve the reliability of the distribution system; enhance customer service; retain quality employees in a competitive labor market; address industry-wide inflationary changes to the costs of materials and labor. A typical customer's bill reflects a variety of charges and rates, including supply, conservation, and stranded cost rates, that Versant does not set or control. The proposed increase in rates applies only to distribution rates regulated by the Commission."
Mainers in other parts of the state will soon find out if their power bills will increase.
On Wednesday, the Maine Public Utilities Commission will decide the standard offer rates for customers in Versant's Maine Public District (northern Maine) and for Central Maine Power.
10 Essential Items to Survive a Maine Winter
More From WBZN Old Town Maine