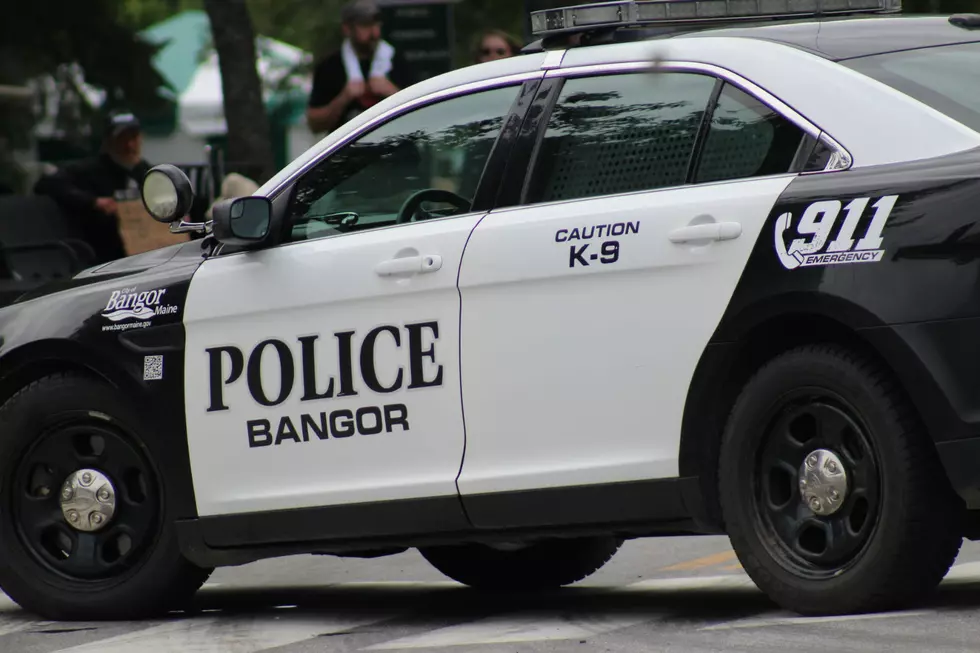 Man Arrested after Several Alleged Thefts in Bangor Mall Area
Cindy Campbell, Townsquare Media
A Litchfield man is facing multiple charges after a bizarre series of alleged thefts at several Bangor Mall area stores.
Bangor Police say the incidents started when Jeffrey Brough, 40, allegedly stole a Dewalt folding trimmer from the Home Depot on Stillwater Avenue. As loss prevention officers attempted to apprehend Brough, he allegedly threatened physical violence and threw two rechargeable batteries at them. Brough had arrived at the store by taxi, and so employed a female customer to give him a ride. Shortly after the driver made it to I-95, she was pulled over by police, and Brough ran from the car, vaulted over a guardrail, and headed toward Hobby Lobby. Maine State Police Trooper Dube and his K9 Odin started tracking the suspect.
At this point, officials say, Brough allegedly stole a bicycle that was parked outside Game Stop on Stillwater Avenue and fled the scene. Odin discovered the man's coat and one shoe, but couldn't continue the track because of the bike. Later in the day, police say a man fitting Brough's description walked into Kohl's, wearing only one shoe, and paid for a pair of boots, leaving his lone shoe behind. Loss prevention officers questioned Brough, who told them he just didn't want the shoe anymore. He left the stolen bike near the front door to the store.
At about 3 p.m., the man returned to Kohls and tried to "return" items that had been stolen from the store. Bangor Police Officer John Hermanson arrived to talk to the suspect, but he fled on foot after a heated discussion. Brough was caught by the officer and taken to the Penobscot County Jail. He's charged with robbery, two counts of theft, two counts of refusing to submit to arrest or detention, and sixteen counts of violating conditions of release for previous outstanding criminal charges.
Enter your number to get our free mobile app
Here's the Full List of Missing Persons Cases in Maine
More From WBZN Old Town Maine