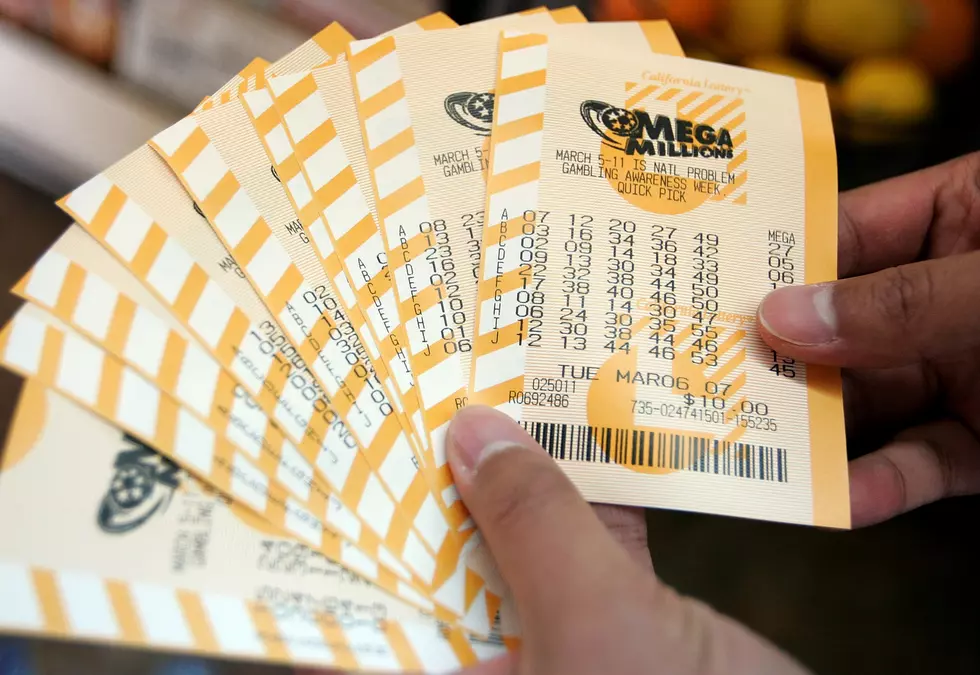 Maine Store Gets $50,000 Bonus for Selling Winning Mega Millions Ticket
Justin Sullivan/Getty Images
The owner of the Hometown Gas & Grill in Lebanon, Maine was presented with a $50,000 check for selling the $1.35 billion Mage Millions lottery ticket back in January.
Lebanon, Maine Store Gets $50,000 Bonus
Fred Cotreau accepted the giant check on Wednesday morning from the Maine State Lottery Deputy Director, Michael Boardman. The $50,000 was given to the owner of the small town store as a bonus for selling the winning ticket, according to WGME News..
Prize Has Not Been Claimed
So far, no one has claimed the prize. A single ticket holder won the whole jackpot of $1.35 billion dollars in the January 13th drawing. The winner could take home as much as $725 million in cash after taxes.
Biggest Jackpot Ever in Maine
It was the second biggest jackpot for Mega Millions, and was the first time ever that it won in the state of Maine. The winner has 12 months to come forward to accept the prize, said Maine Lottery Director Gregg Mineo.
ALSO READ: Check Out Some of the People Who Won the Lottery in Aroostook County, Maine
READ MRE: Check Out Some of the People Who Won the Lottery in the State of Maine
One of a Kind Madawaska Home Features Indoor Pool, Game Room & Gym
Waterfront Home is a Luxurious Treasure on Madawaska Lake, Maine
More From WBZN Old Town Maine