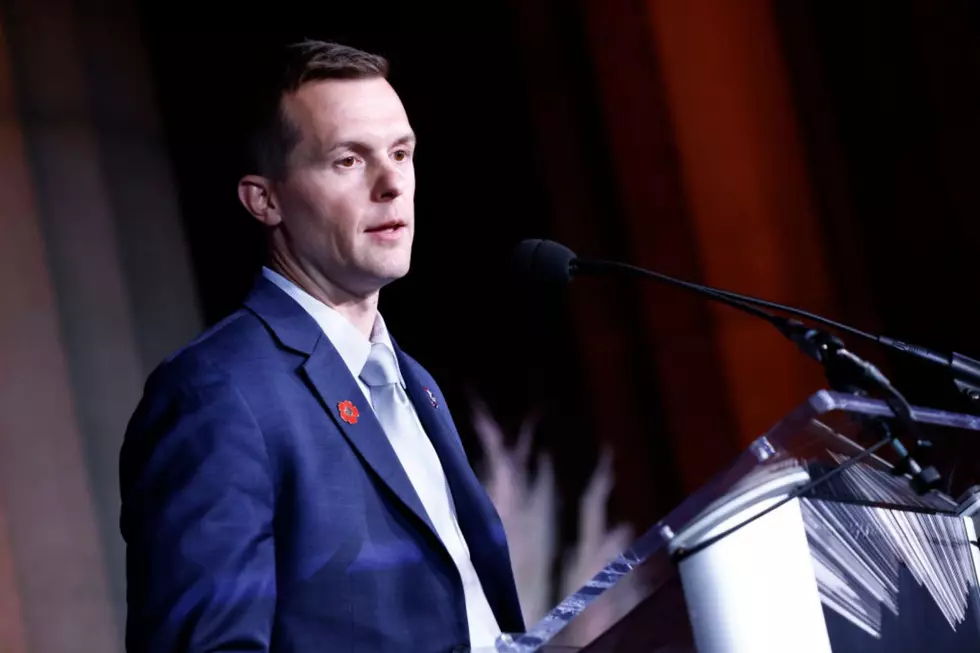 Maine Secretary of State Bellows Says Golden Wins Ranked Choice
Paul Morigi, Getty Images
Jared Golden has retained his seat in the Maine House of Representatives, after winning a ranked-choice runoff.
Why Did the Race Have to Go To a Ranked-Choice Tabulation?
The decision between Democrat Golden, Republican Bruce Poliquin, and Independent Tiffany Bonds came down to a ranked-choice decision after Golden failed to obtain at least 50% of the votes. After the original vote count on November 8th, the numbers looked like this:
Golden 129089   48.68%
Poliquin 117900  44.46%
Bond       18213    6.87%
Maine Secretary of State Shenna Bellows used the tabulations as a teaching moment, as well as making the process as transparent as possible, by broadcasting it live on Facebook. The original process had to be halted when it was discovered that ballot scanners in three districts had faulty memory sticks. Maine law enforcement officers were sent to Bangor, Hampden, and Anson to get the original ballots.
What Were the Numbers After the Ranked-Choice Tabulations?
On Wednesday, the ranked-choice tabulations started all over and were broadcast on Facebook live. When it was completed, Jared Golden was determined to be the winner. The numbers looked like this:
Golden   153074  48.38%
Poliquin  141260  44.65%
Bond         21655   6.84%
Jared Golden released a statement expressing his appreciation to the people of the Second District for electing him to another term.
How Does Ranked-Choice Voting Work?
In a ranked-choice race, each candidate has several slots next to their name on the ballot. So, for example, in this race, there were three bubbles next to each candidate's name, for the first, second, and third choice. When tabulations are made, if your first choice doesn't win a majority of the vote, your vote will go to your second choice. Votes are distributed down the rankings until one candidate obtains a majority of the votes.
Would You Put These Items in a 'Welcome to Maine' Basket?
Good and bad answers are fully accpetable.
12 Restaurants & Bars in Maine with Something Fun to Do While You Eat & Drink
I personally love a place that offers not only good food and drinks but something to do while I enjoy those things, especially when I'm with a group of friends. Here are a few places in Maine that offer activities while you sip and dine:
More From WBZN Old Town Maine