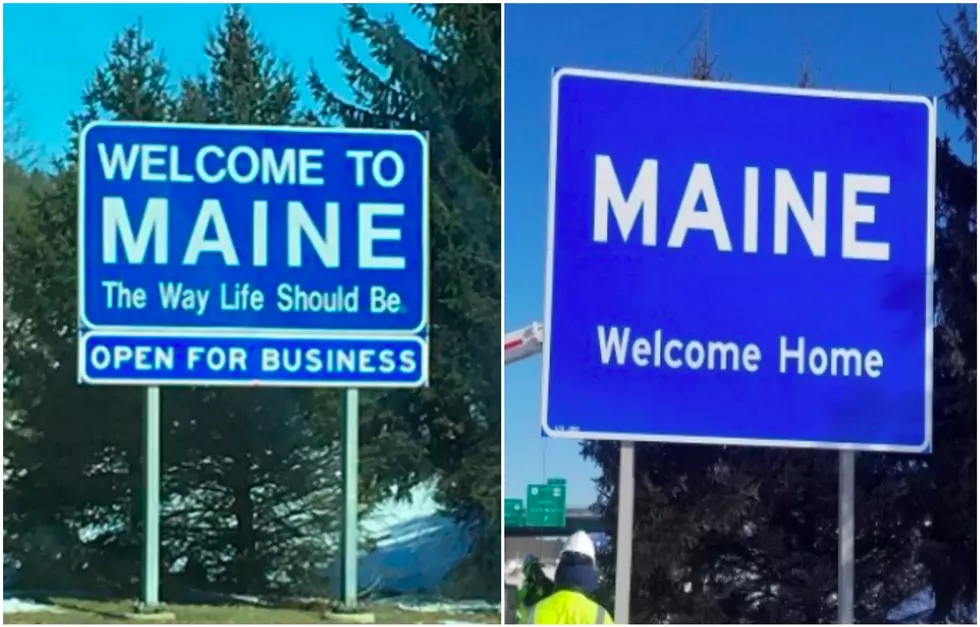 Maine Has A New Slogan on the New Hampshire Border Welcome Sign
Maine Turnpike Authority
Under Governor LePage's watch, the Maine welcome sign near the Kittery exit on the Maine Turnpike read, "Welcome to Maine: The Way Life Should Be" with an added sign hanging underneath that read, "Open For Business." Now, there's a new sign in town.
In her prepared statement, Mills explained why the sign was changed to its new slogan.
"This sign is a simple, inclusive, and powerful message which our state will send to every family, business owner, and young person coming into our state – you are welcome here," Mills said. "It is also a reminder of the love we all share for this great state as we ensure that Maine is a place of opportunity for all those hoping to create a better future for themselves and their family. To all of them I say, welcome home."
This sign change comes at the same time as the proposed license plate slogan change to "staycationland," which suggests a trend in thinking: whether you're from away or you've lived here your whole life, Maine does have a way of magically feeling like home.
More From WBZN Old Town Maine