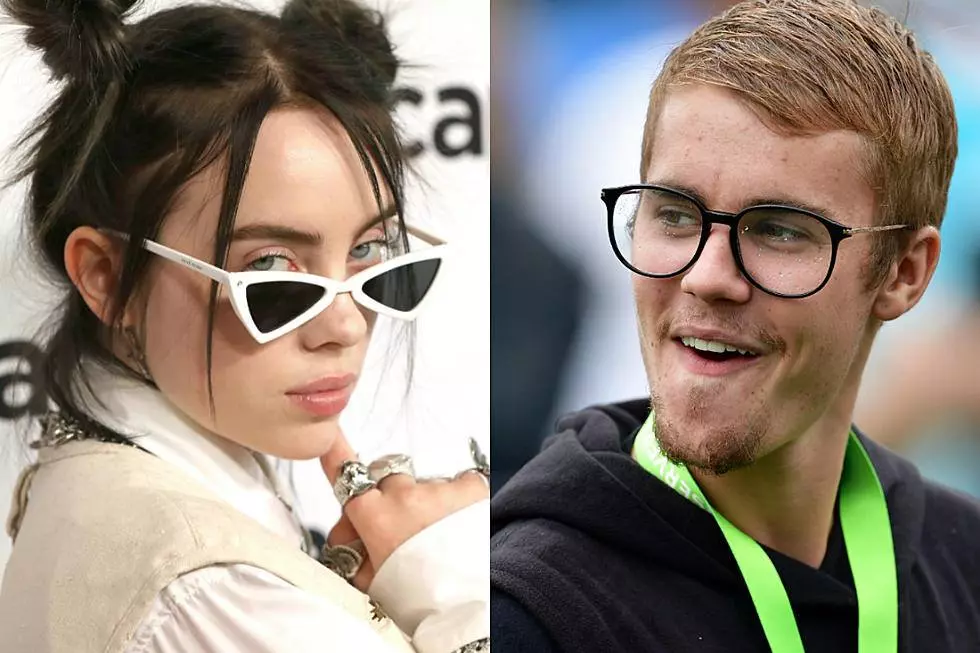 Justin Bieber Talks About Meeting Billie Eillish In Apple Music Interview
Ari Perilstein/Stuart Franklin, Getty Images
Justin Bieber recently opened up to Apple Music's, Zane Lowe, about what's been going on with his life since he took a long hiatus from music a few years ago. He delves into everything from his recent diagnosis of Lyme Disease, to his marriage to Hailey Baldwin (now Bieber) to his newly released album, Changes, which came out Valentine's Day. All of this coming on the heels of his new YouTube Docu-series, Justin Bieber: Seasons.
But one of the most emotional moments from the interview came when Bieber spoke about how he feels about new pop sensation, Billie Eilish--a self-proclaimed "Bel-ieber" fan. The two crossed paths at Coachella not too long ago. It was documented on YouTube, and subsequently lead to Bieber cutting a track on and alternate version of Eilish's hit, "Bad Guy."
When asked about that moment, Bieber said he feels protective of the young star, who no unlike himself, has shot to fame at such a young age. He actually gets choked up explaining his connection to her.
In the video, Bieber also talks about his renewal of faith and his goals for the future.
More From WBZN Old Town Maine