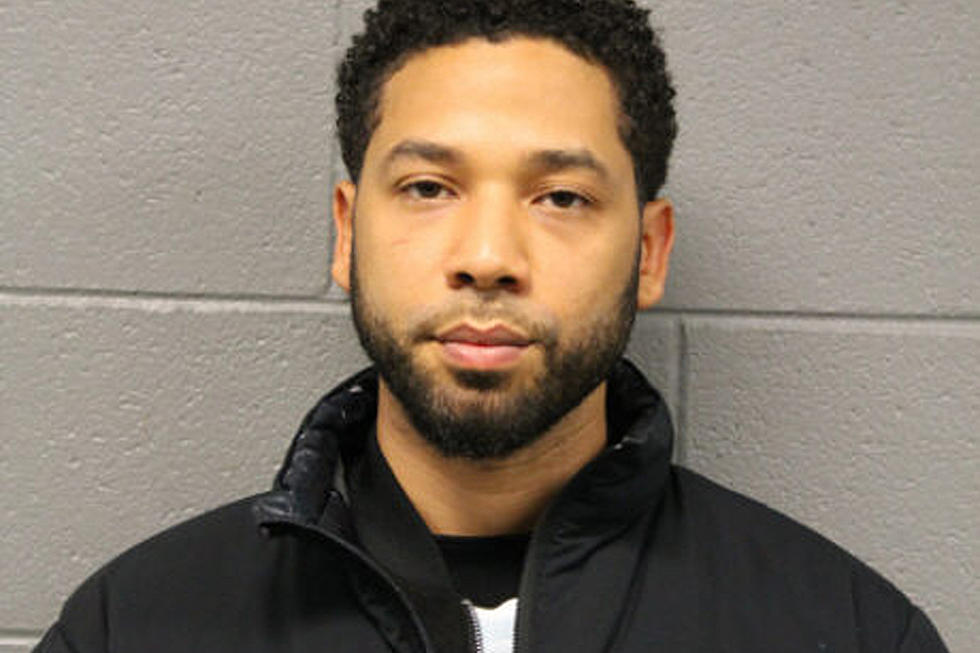 Jussie Smollett Returns to 'Empire' Set After Being Released From Jail
Chicago Police Department, Getty Images
The 36-year-old was released from jail today (February 21), after posting his $100,000 bond. According to E! News, the actor returned to the Empire set after his release, which is a little awkward considering the Chicago Police Department cite the reason for him staging the attack because he was angry with his salary.
"I just wish that the families of gun violence in this city got this much attention, because that's who really deserves the amount of attention that we're giving to this particular incident," Chicago Police Superintendent Eddie Johnson said during a press conference.
"First, Smollett attempted to gain attention by sending a false letter that relied on racial, homophobic and political language. When that didn't work, Smollett paid $3,500 to stage this attack and drag Chicago's reputation through the mud in the process," he continued. "And why? This stunt was orchestrated by Smollett because he was dissatisfied with his salary, so he concocted a story about being attacked."
"This announcement today recognizes that Empire actor Jussie Smollett took advantage of the pain and anger of racism to promote his career," Johnson added. "Why would anyone, especially an African-American use a noose...to further his public profile?"
"Like any other citizen, Mr. Smollett enjoys the presumption of innocence, particularly when there has been an investigation like this one where information, both true and false, has been repeatedly leaked," Smollett's attorneys told People after his arrest. "Given these circumstances, we intend to conduct a thorough investigation and to mount an aggressive defense."
Celebrities Who Smiled in Their Mugshots
More From WBZN Old Town Maine