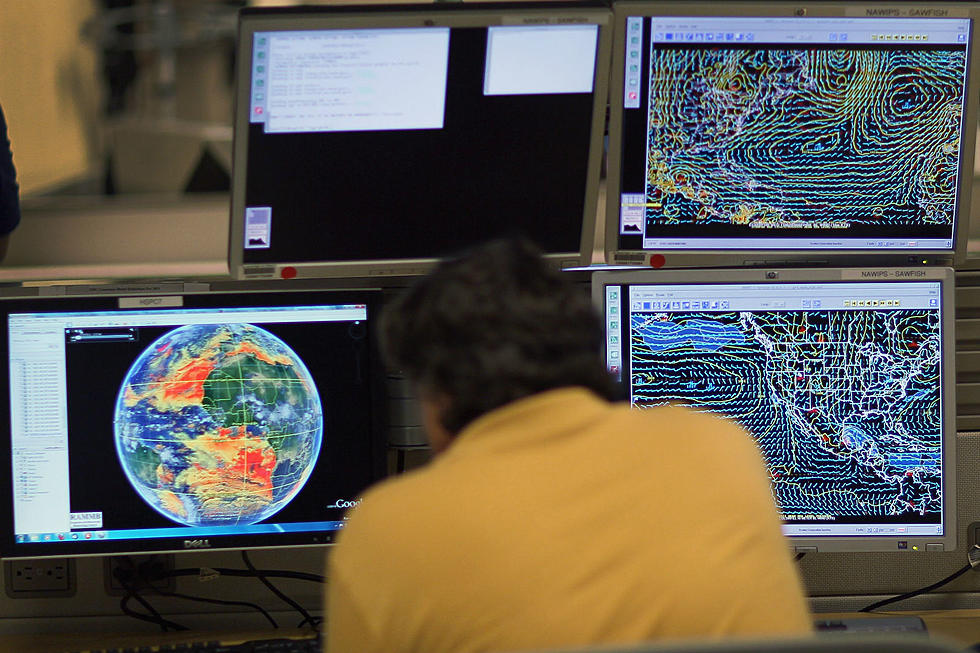 Hurricane Season Could Be A Busy One For 2021
Credit: Photo by Joe Raedle/Getty Images)
After an intense year of storms and hurricanes we saw in 2020, we are now getting ready for the 2021 hurricane season about to begin.
On Thursday, the National Oceanic and Atmospheric Administration (NOAA) released their predictions for this hurricane season coming in 2021. Their forecast for this year's season is that the storm season is likely be more active than normal but, not like what we saw in 2020.
NOAA is predicting 13 to 20 storms that will be strong enough to be named hurricanes, which means these storms will have winds of 39 miles per hour or higher. Of those storms, it is being predicted that 3 to 5 of those will reach major hurricane status as a category 3, 4 or 5. These hurricanes reaching a category 3 or higher will have winds that reach 111 miles per hour or higher.
Hurricane season begins June 1st and goes through November 30th.
This year's storm names have already been selected. Here are names we'll become more familiar with this hurricane season:
Ana
Bill
Claudette
Danny
Elsa
Fred
Grace
Henri
Ida
Julian
Kate
Larry
Mindy
Nicholas
Odette
Peter
Rose
Sam
Teresa
Victor
Wanda
A typical hurricane season sees 14 storms strong enough to be named with 7 that become hurricanes. Three of those hurricanes will become major hurricanes with winds reaching at least 111 miles per hour.
Last year's hurricane season was a record-breaking season with 30 named storms, 12 of which reached land in the United States. 2020 saw the most storms on record. Thirteen of the thirty storms became hurricanes with six of those becoming major hurricanes of winds 111 miles per hour or higher.
13 Maine Houseboats To Rent For A Weekend Getaway
Take advantage of a unique weekend getaway in Maine by renting a houseboat.
6 Maine Landmarks to Tour Virtually Right Now
18 Maine Guide Outfits to Use For Your Maine Adventures
Turn to those with the wits and wisdom of taking on the Maine outdoors with a Maine Guide and do some hiking, kayaking, fishing and hunting in the Pine Tree State.
More From WBZN Old Town Maine